Related captures from various sites & fan-sharing at EverythingLBH and LBH-soompi.com

Related updates here / here // EverythingLBH.com thanks every fan-sharing ardently with our utmost gratitude

Any queries or feedback, please direct them to Admin@EverythingLBH.com or PM us at our Facebook or LBH soompi
ONCE IN A SUMMER 그해 여름 2006 Yeoreum Iyagi
First love comes and goes as fleetingly as summer, but the memories stay forever..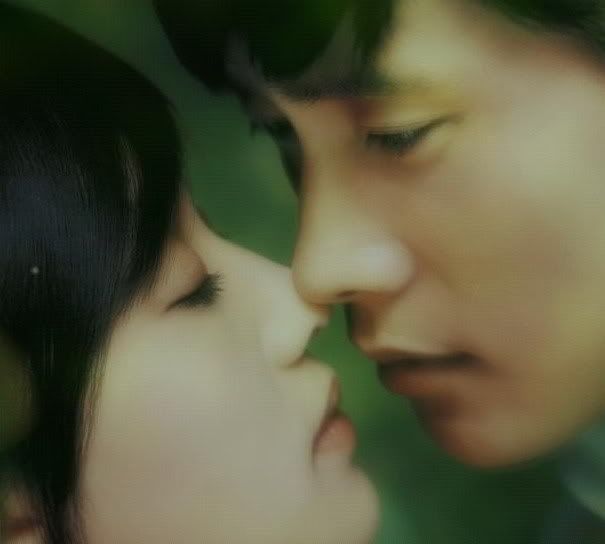 Romance melodrama Geu-hae Yeo-reum, 2006
Director: Jo Geun Sik
Starring: Lee Byung Hun, Soo Ae, Oh Dal Su, Lee Se Eun, Jeong Seok Yong, Yu Hae Jin
Screenplay: Kim Eun Hee
Production Company: KM Culture
Release Date: November 30, 2006
Genre: Melodrama, Romance
Info: kmdb.or.kr

Related links

IMDb l CINE21 l Official Website l hancinema l Yesasia l FestiveFilms.com

Synopsis Lee Byung Hun (A Bittersweet Life) and Soo Ae (Love Letter) star in this moving romance about ten days of love that spans thirty years of time. The sophomore film from No Manners director Jo Geun Sik, Once in a Summer jumps back and forth from the present day to that fateful summer thirty years ago when the leads first meet. In 1969, Korea was in the midst of great economic changes and political turbulence under the Park Chung Hee regime; set against such chaotic times, the film brings out remarkably simple and genuine sentiments with a heartwarming, yet heartbreaking love story. Jo's lens beautifully captures the contrast between present and past, pastoral countryside and urban Seoul, and Lee Byung Hun convincingly portrays his character both in reckless youth and wizened age.

In the summer of 1969, university student Yoon Suk Young (Lee Byung Hun) goes to the countryside through a volunteer program. Coming from a wealthy but strict family, the laidback youth revels in the simplicity of rural life, especially when he meets local librarian Jung In (Soo Ae). Suk Young immediately falls in love with the charming Jung In, and in ten days of acquaintance, they form a lifetime of memories. Jung In's cheerful front, however, hides a bitter story; her parents defected to North Korea when she was younger, and she continues to live in the shadow of her parents' actions. When Jung In travels to Seoul with Suk Young, the couple get swept up and torn apart by the political tensions of the time. (courtesy Yesasia)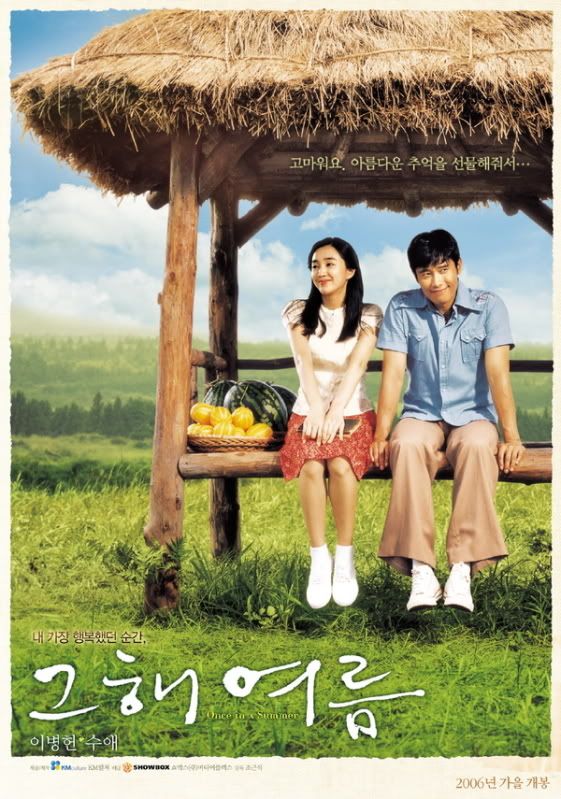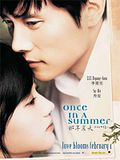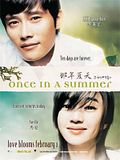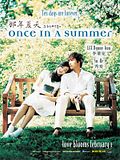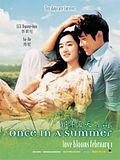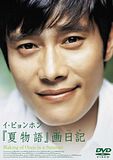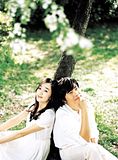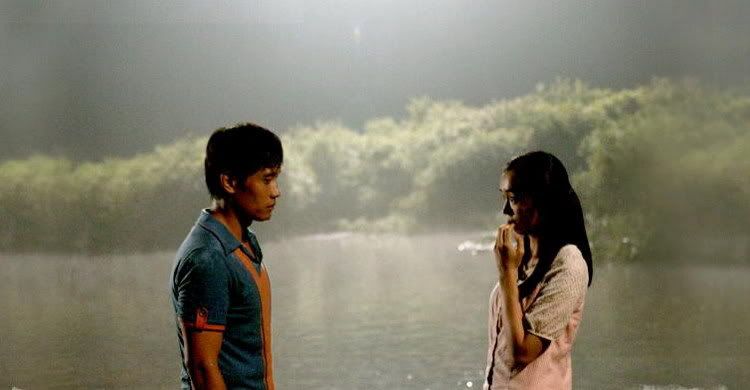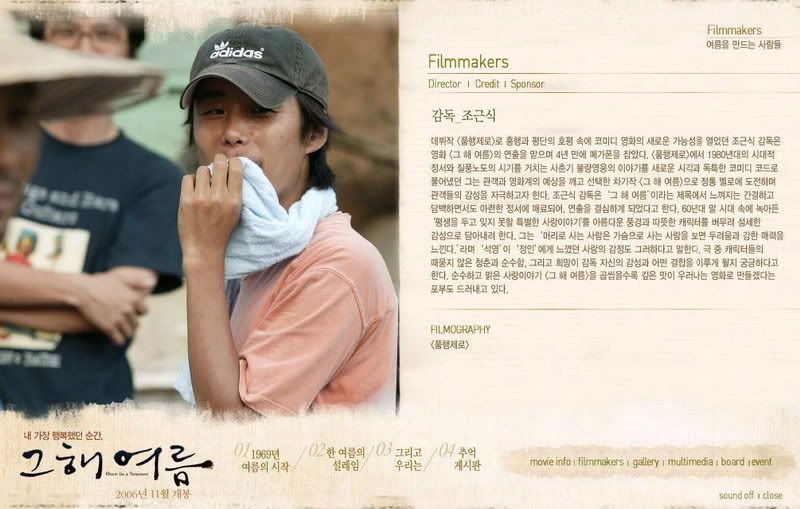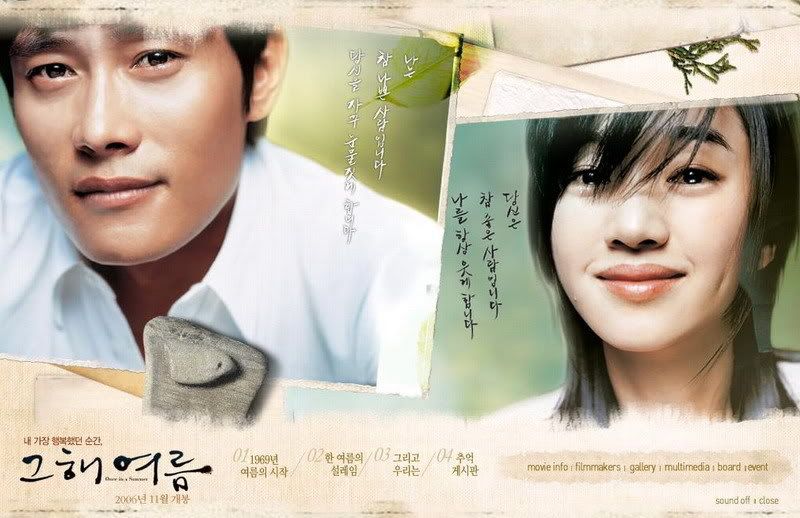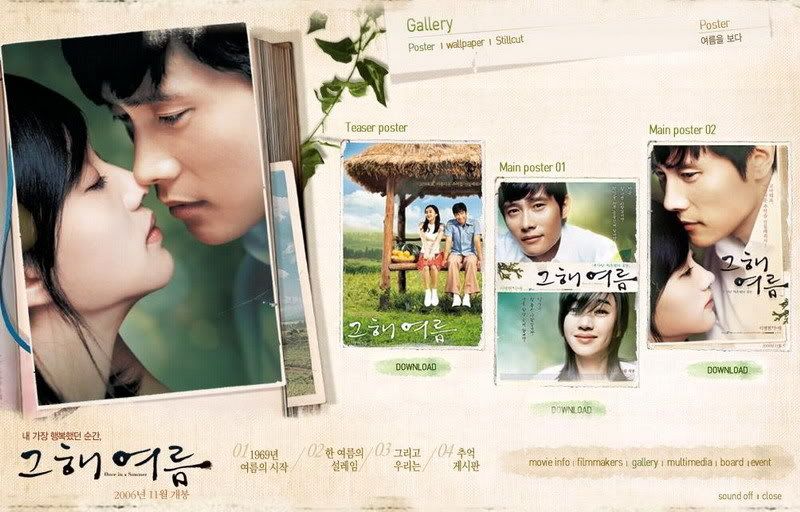 Essays from the Far East Film Festival



by Darcy Paquet, April 2007

Finally, the 1969-set romance 'Once in a Summer' became the apparent victim of a viewer backlash against films featuring hallyu (Korean Wave) stars. Ironically, Once in a Summer was unusually successful in showcasing the charm of its leads Lee Byung-heon (A Bittersweet Life) and Soo Ae (A Family). It was not that the film suffered poor word of mouth -- instead, it was simply skipped over by viewers who were more interested in watching something else.

Complete essay at koreanfilm.org

ONCE IN A SUMMER is most notable for the fantastic way it showcases Lee Byung-heon and Soo Ae. They are really charismatic and gorgeous in this film. I think critics with fond memories of CONDUCT ZERO had high expectations for the director, so they were a little harsh on him once they realized that it's a fairly conventional film. Still, it's a well-made conventional film. - December 24, 2006 source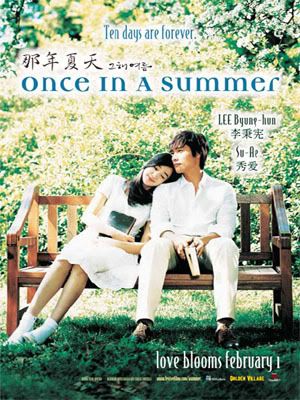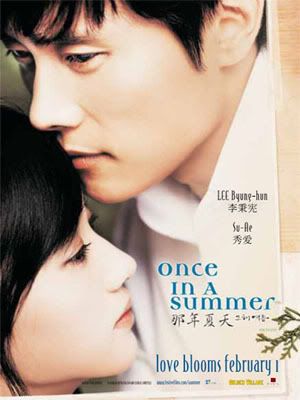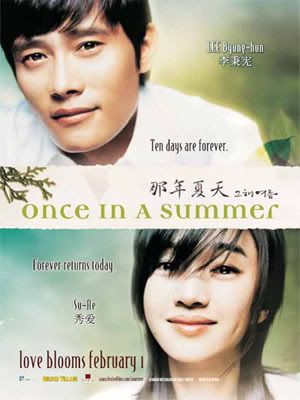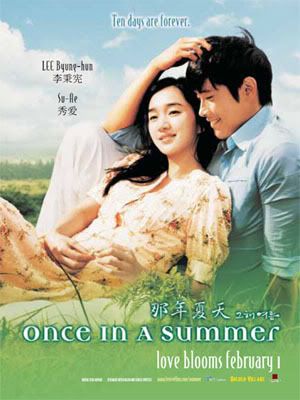 Captures from CINE21, English wordings from movie-trailer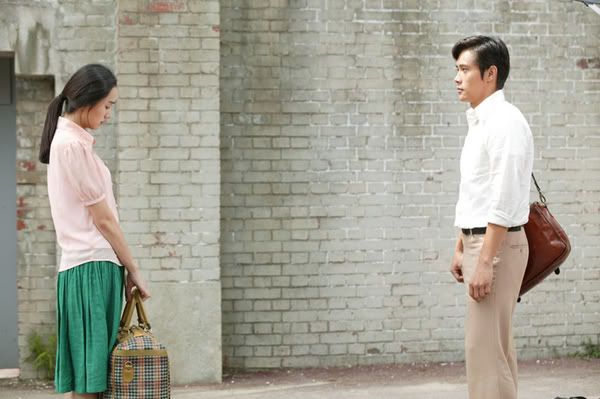 Come with me, please come with me.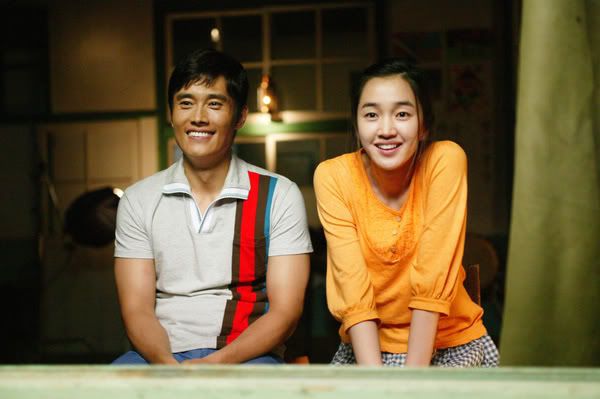 Whenever I think about you, my heart feels like summer.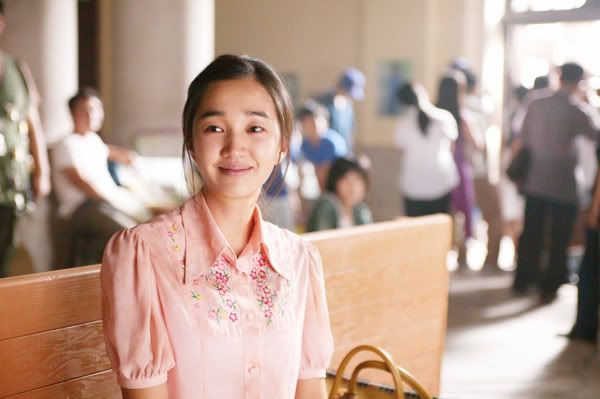 Why do you look so sad? Smile! You look much better when you smile.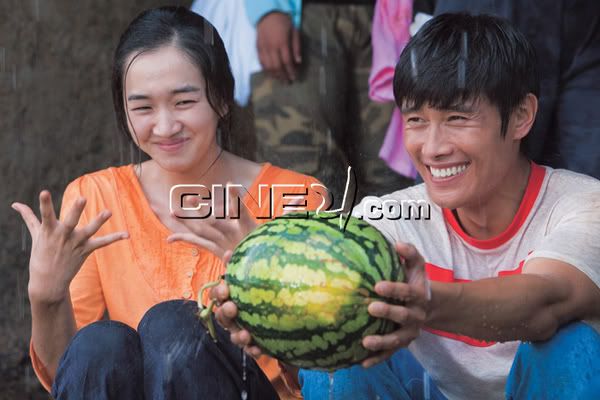 The most beautiful days of my life... Once In A Summer





Yesterday, When I Was Young by Roy Clark



Yesterday, when I was young,
The taste of life was sweet as rain upon my tongue,
I teased at life as if it were a foolish game,
The way the evening breeze may tease a candle flame

The thousand dreams I dreamed, the splendid things I planned,
I always built, alas, on weak and shifting sand,
I lived by night and shunned the naked light of day,
And only now I see how the years ran away

Yesterday, when I was young,
So many happy songs were waiting to be sung,
So many wild pleasures lay in store for me,
And so much pain my dazzled eyes refused to see

I ran so fast that time and youth at last ran out,
I never stopped to think what life was all about,
And every conversation I can now recall,
Concerned itself with me, and nothing else at all

Yesterday, the moon was blue,
And every crazy day brought something new to do,
I used my magic age as if it were a wand,
And never saw the worst and emptiness beyond

The game of love I played with arrogance and pride,
And every flame I lit too quickly, quickly died,
The friends I made all seemed somehow to drift away,
And only I am left on stage to end the play

There are so many songs in me that won't be sung,
I feel the bitter taste of tears upon my tongue,
The time has come for me to pay,
For yesterday, when I was young

Copyright © 1969, Hampshire House Publishing
Original French Lyric and Music by Charles Aznavour
English Lyric by Herbert Kretzmer jesterradio.com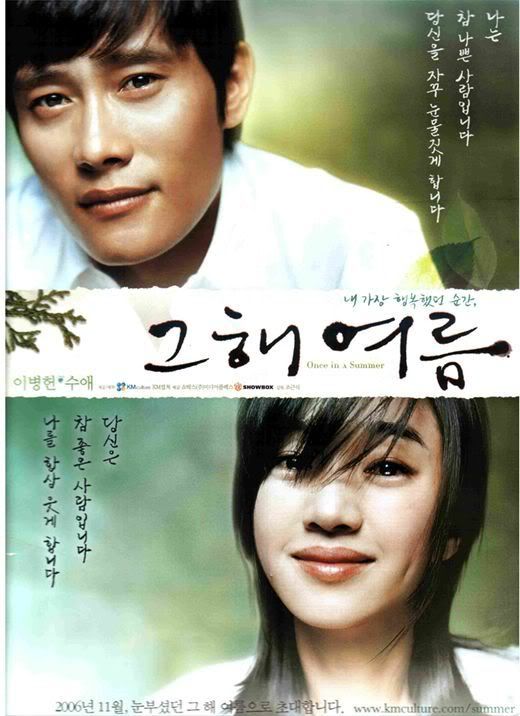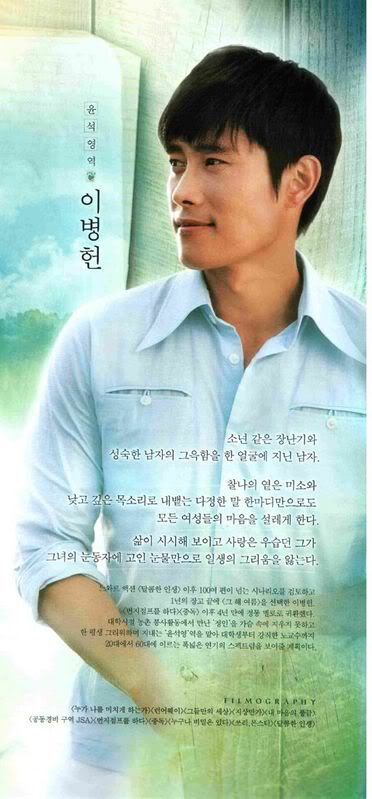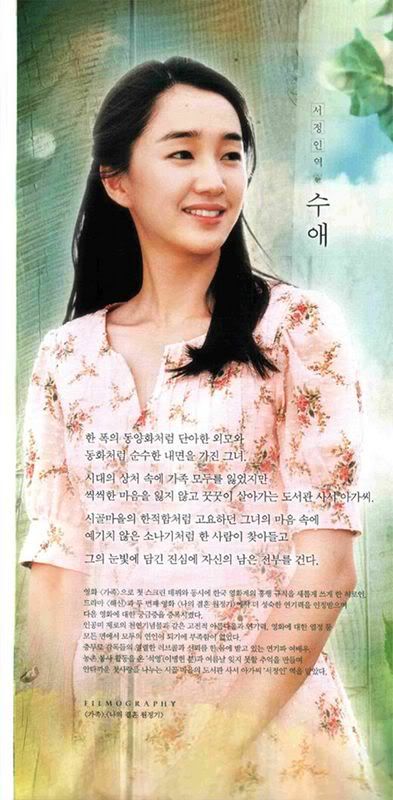 A beautiful 'Once in a Summer' MV by Ayu





A. W. Pinero
Those who love deeply never grow old;
they may die of old age, but they die young.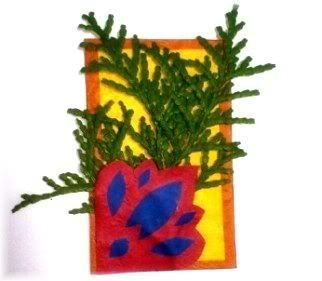 "We Will Meet Again"

(song by Bosson, thanks to Ayu)

It's hard to say goodbye
It hurts to be alone

And all that is left is a memory
To love and to keep as a part of me
It's you, no one else but you
Say what can I do
I miss you so

It's hard to let you go
It's hard to ease my pain
But I'll do it all for you
Because I know you'd do the same
And how hard it all may seem
You're always in my dreams

We we will meet again
Far beyond the stormy weather
Far beyond the cloudy skies
We we will meet again
When we do we will last forever
When we do we will stay together
You and me

We were meant to be
In perfect harmony
But every day that goes by is reminding me
There're so many things that you left by me

You see
And every little thing
Has it's own story

They're tellin' me
An hour seems so long
Help me to be strong
You were the meaning of my life
And I can't go on without
I am shouting out my pain
There must be a way

[CHORUS]

As a friend
As a mother
As a beautiful flower
As a wife
As a lover
You had me climbing up your tower
As my guardian angel
Under your protection
As the light of my life
You gave me so much affection
I´m so lucky that once I got to know you
It was hard for me to say it
But I totally adored you
Is life fair
I´ll never stop believing
Our time will come
Because there must be a meaning

[CHORUS x2]