Related captures from various sites & fan-sharing at EverythingLBH and LBH-soompi.com

Check out more photos compiled at our Gallery <3 EverythingLBH.com thanks every fan-sharing ardently with our utmost gratitude

September 8, 2008



Lee Byung Hun to appear on TOYOTA RAV4 CM starting Sept 8 in Japan



Thanks to Cynthia, Sung-ja & ylin at LBH-soompi, gist from yna.co.kr l confirmation from BH Entertainment at leebyunghun.com. Poster courtesy sala & images from netz.jp l toyota.com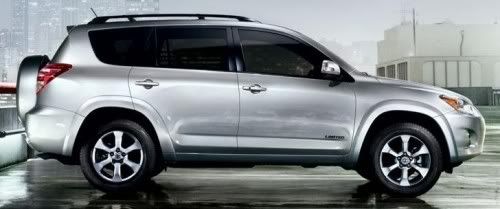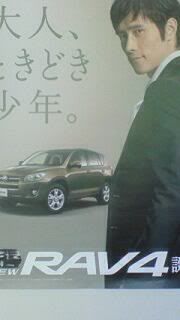 Toyota has announced the minor remodeling of their vehicle RAV4 earlier this week. The CM (or CF) news is widely-discussed among Japanese fans and Toyota's car distributing company for the model "Netz" had been updating their customers of the good news.

RAV4 is a popular SUV and previously, actor Takuya Kimura (HERO) was featured in the CM. Toyota is also planning to sell the same model in South Korea next year.





Korean actor Lee Byung Hun to release song in Japanese



Source: JapanToday

TOKYO — South Korean actor Lee Byung Hun will release a song in Japanese, Universal Japan said. The song is composed by TV producer Yasushi Akimoto. Lee said: "I would like to show my appreciation for my Japanese fans through this song. I tried to remember the Japanese lyrics the same way I remember movie dialogue."

The CD will be released on Oct 15. It will also be used for a new TV commercial for Toyota's RAV4 from Monday.




September 9, 2008



Lee Byung-hun to Release Single Album in Japan



Source: KBS Global

Hallyu star Lee Byung-hun will release his first studio album in Japan. Lee's official Japanese website reported that the actor was recently chosen by Japan's leading automaker Toyota as the model for its ad campaign for its latest SUV, the "RAV 4." Lee will be making his first TV commercial appearance in three years.

The site added that the actor will release a single album this season featuring the new song "Some Day," which was featured in the Toyota TV ad campaign. "Some Day" was composed by renowned Japanese songwriter and producer Yasushi Akimoto.

Lee performed the song during a fan meeting tour in Japan last year and received a favorable response. Lee's single album will feature two versions of the song--rock and ballad.





Related info at wikipedia l netz.jp l toyota.com

The Toyota RAV4 (pronounced "rav-four") is a compact crossover SUV built and marketed by the Toyota Motor Corporation. The car was introduced in Japan and Europe in 1994 and sales began in North America in 1996 to cater to consumers wanting a vehicle that had most of the benefits of SUVs, such as increased cargo room, higher visibility, and the option of full-time four-wheel drive, along with the maneuverability and fuel economy of a smaller car. The early success of the RAV4 paved the way for other compact SUVs such as the Honda CR-V, Mitsubishi Outlander, the Ford Escape/Mazda Tribute, and the Subaru Forester. Its name stands for "Recreational Active Vehicle with 4-wheel drive," although not all RAV4s have four wheel drive, which is optional in some countries. In most countries, the RAV4 is the only compact SUV from Toyota. In other markets, it is the crossover counterpart of the FJ Cruiser.




en.wikipedia.org

The Toyota RAV4 (pronounced "rav-four") is a compact crossover SUV built and marketed by the Toyota Motor Corporation. The car was introduced in Japan and Europe in 1994 and sales began in North America in 1996 to cater to consumers wanting a vehicle that had most of the benefits of SUVs, such as increased cargo room, higher visibility, and the option of full-time four-wheel drive, along with the maneuverability and fuel economy of a smaller car. The early success of the RAV4 paved the way for other compact SUVs such as the Honda CR-V, Mitsubishi Outlander, the Ford Escape/Mazda Tribute, and the Subaru Forester. Its name stands for "Recreational Active Vehicle with 4-wheel drive," although not all RAV4s have four wheel drive, which is optional in some countries. In most countries, the RAV4 is the only compact SUV from Toyota. In other markets, it is the crossover counterpart of the FJ Cruiser.

Thanks to the highlight by Cynthia05 / PlanetBH0712 and update by Sung-ja at LBH-soompi




Source: toyota.com
TOO INTELLIGENT TO BE CATEGORIZED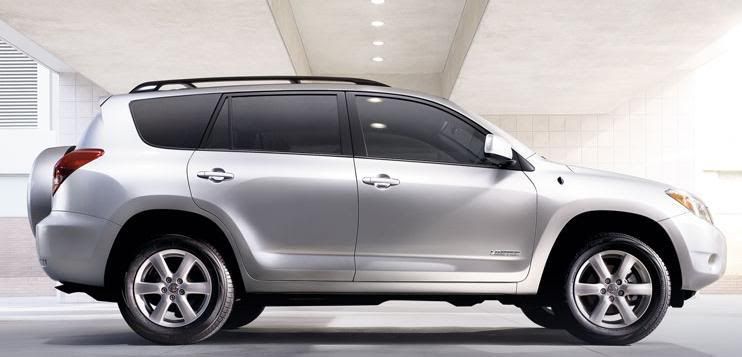 RAV4 Postcards courtesy sala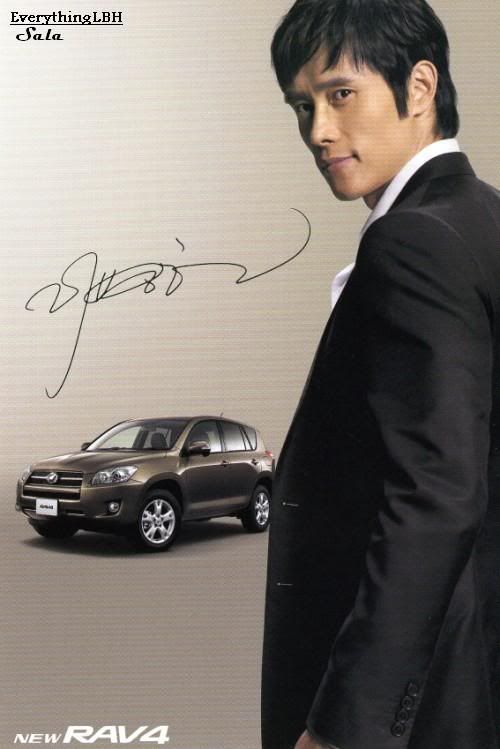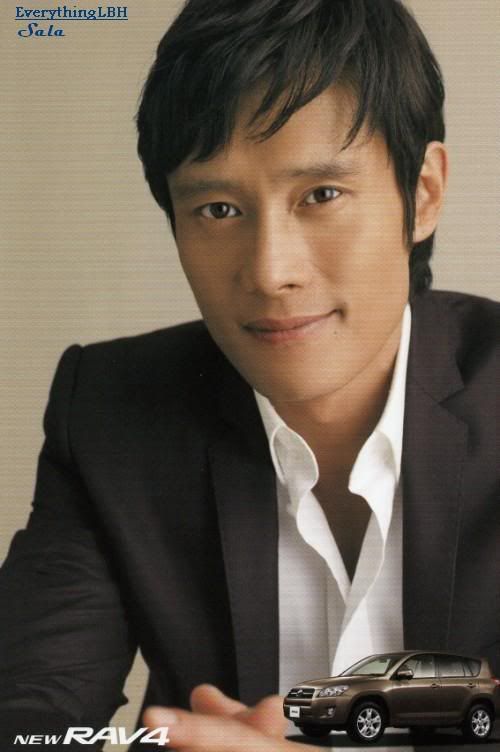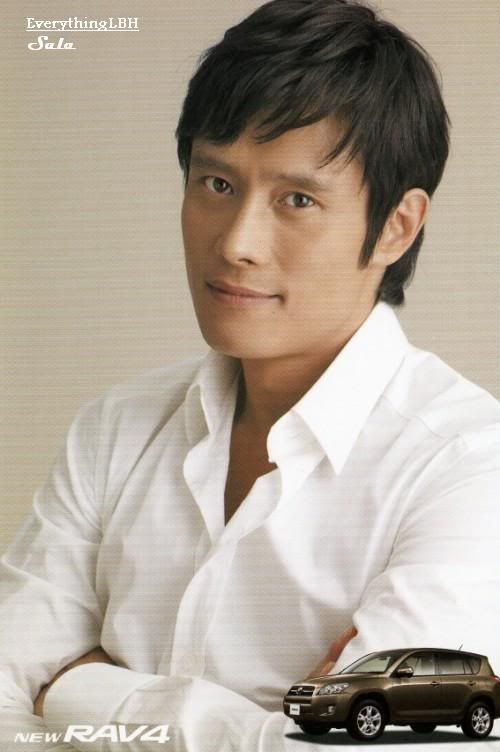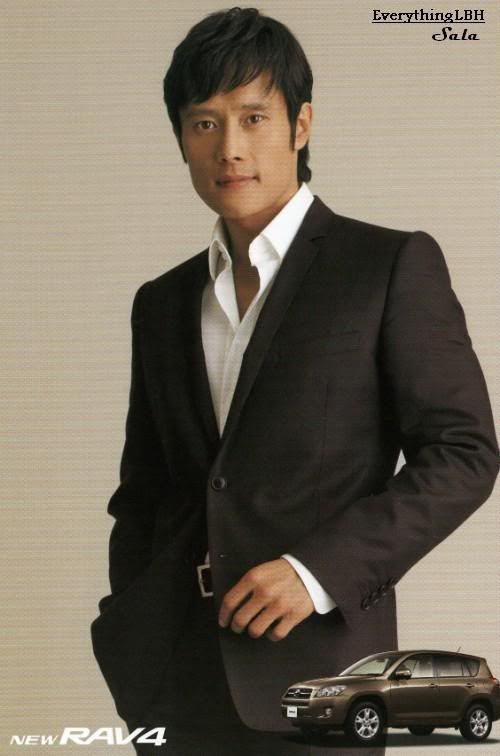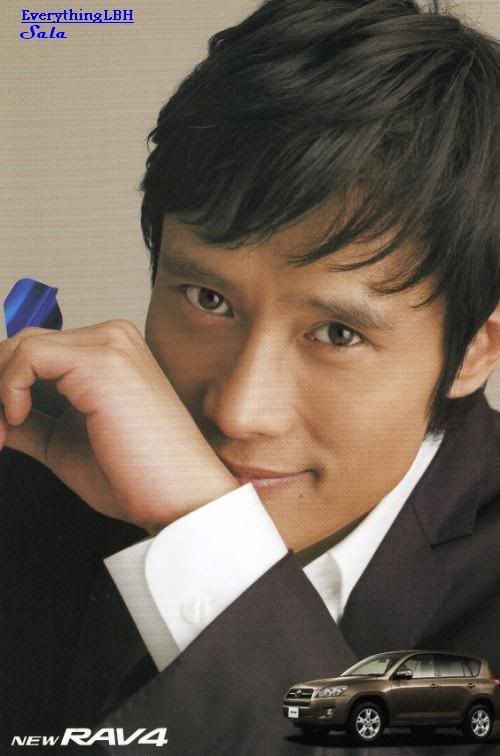 Captures of the Toyota RAV4 CM, thanks to Hyc & Ping-bhjwlove.com




Captures credit to fan-sharing at GBW cafe daum 3546