EverythingLBH.com thanks every fan-sharing ardently with our utmost gratitude
Related movie and event captures from various media-portals & fan-sharing at EverythingLBH

Check out more photos compiled at our Gallery 1 / 2 / 3 / 4 / 5 / 6 / 7
G.I. JOE: THE RISE OF COBRA 지.아이.조:전쟁의 서막2009
Hollywood Movie Debut 2009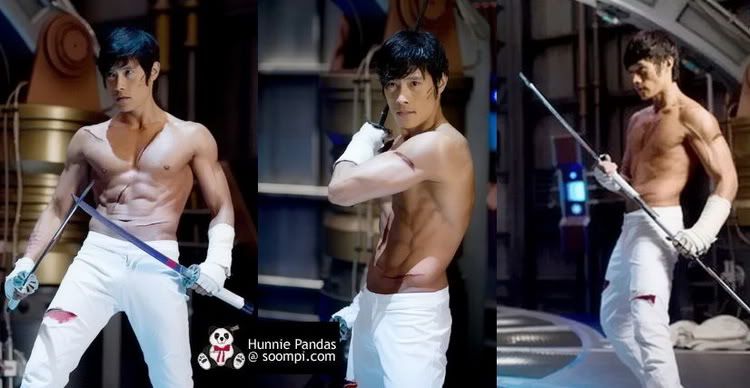 Director
: Stephen Sommers

Screenplay
: Stuart Beattie, Skip Woods

Starring
: Channing Tatum, Rachel Nichols, Joseph Gordon-Levitt, Sienna Miller, Brendan Fraser, Ray Park, Dennis Quaid, Christopher Eccleston, Arnold Vosloo, Jonathan Pryce, Marlon Wayans, Karolina Kurkova, Adewale Akinnuoye-Agbaje, Said Taghmaoui, Byung-hun Lee

Release Date
: August 7, 2009

Genre
: Action

Production Companies
: Di Bonaventura Pictures, Hasbro, Paramount Pictures, Stillking Films

Related links
imdb.com l Official Website l wikipedia l movies.ign.com


Synopsis
: Ten years in the future, the G.I. Joe team battles the evil Cobra Organization, run by a Scottish arms dealer. The story takes place across the Arctic, Paris, Moscow, Washington, D.C., Australia and the Sahara. The team will be based in the Pit, while it was indicated Cobra Island will appear. In terms of characterization, the focus will be on Scarlett and the Baroness's romantic lives. The film also acts as an origin story for many of the characters. Stephen Sommers said, "For people who know nothing about it, it'll make sense. And to people who love this stuff, it'll show where they all came from."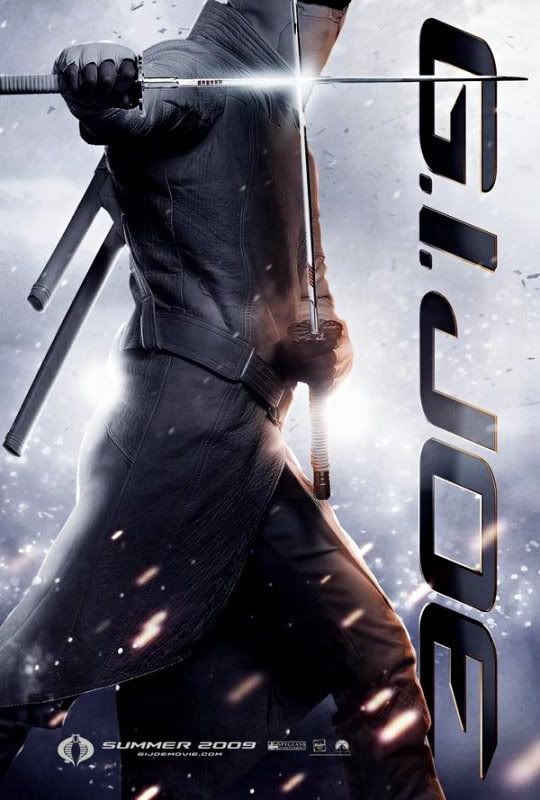 'G.I. Joe: Rise of Cobra' Character Posters
January 28, 2009 aceshowbiz.com


Duke, Ripcord, The Baroness, Scarlett, Snake Eyes and Storm Shadow are all featured individually in the new character posters of Stephen Sommers' action adventure 'G.I. Joe: Rise of Cobra'.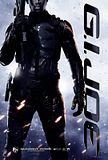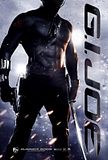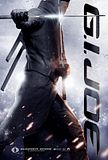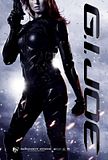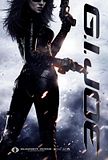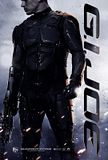 Paramount Pictures have revealed a series of brand new posters from "G.I. Joe: Rise of Cobra" via MySpace. The one-sheets showcase six major characters, Channing Tatum's Duke, Marlon Wayans' Ripcord, Sienna Miller's The Baroness, Rachel Nichols' Scarlett, Ray Park' Snake Eyes and Lee Byung-hun's Storm Shadow, in their fighting outfits.

"G.I. Joe: Rise of Cobra" is set ten years in the future and chronicles the rise of the Cobra Organization. Focusing on Duke and Ripcord's introduction to the elite G.I. Joe team, it follows the team from the Egyptian desert to deep below the polar ice caps as they fight the corrupt arms dealer Destro and the growing threat of the Cobra in plunging the world into chaos.

Based on the G.I. Joe: A Real American Hero toy franchise, the action adventure sees "The Mummy: Tomb of the Dragon Emperor" producer Stephen Sommers serving as the film's helmer. Apart from Channing Tatum, Marlon Wayans, Sienna Miller, Rachel Nichols, Ray Park and

Lee Byung-hun

, it also features Dennis Quaid, Joseph Gordon-Levitt and Christopher Eccleston. Paramount Pictures have set the movie to arrive in U.S. theaters on August 7.

G.I. Joe: The Rise of Cobra Official Movie Trailer #1 HD






〔HD〕 STORM SHADOW (movie trailer+fanmade MV)



STORM SHADOW 2 (fanmade music video) HD



STORM SHADOW 3 (fanmade music video) HD