Related captures from various sites & fan-sharing at EverythingLBH and LBH-soompi.com

Check out more photos compiled at our Gallery & Related updates here / here / here / here

EverythingLBH.com thanks every fan-sharing ardently with our utmost gratitude

October 7, 2007



Meet Lee Byung Hun at PIFF 2007.. almost



Source: innolife.net l Translated by Hyc-EverythingLBH




The 12th Pusan International Film Festival began in magnificence in the rain on the fourth.In this event that many stars participated, the life size image of Lee Byung Hun stands out positively among a lot of photo booths in the photo zone and attracts attention of people going there.The supervisor of 'HERO' visiting PIFF praises the smile as "Smile of one million dollars". Especially, the popularity of this booth is high not only among the Korean fans but also overseas fans who came to enjoy Pusan International Film Festival from foreign countries. It is regrettable that the real person (LBH) was not seen at the red carpet, so the shutters are frequently being clicked in front of the Lee Byung Hun image.

PIFF.org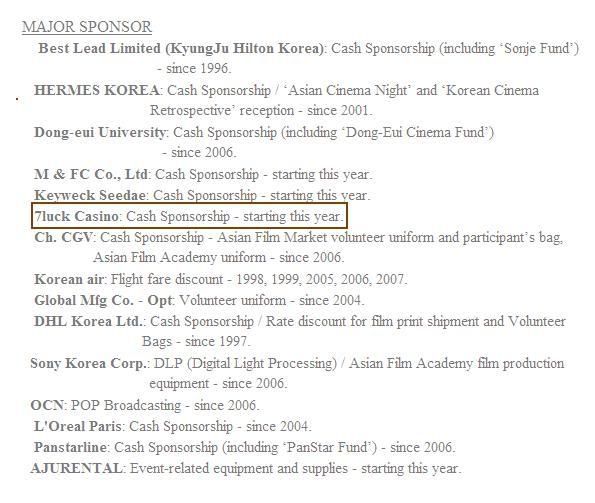 Seven Luck Star Lee Byung Hun



Thanks to reiko-lbh, sanyaso, roger-bhjwlove.com & Hyc




Thanks to Eun_Bin at LBH soompi for sharing these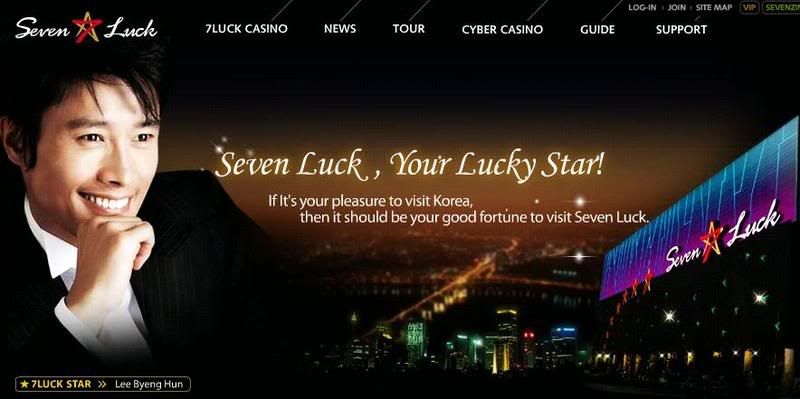 Thanks to Hyc, Ping & roger-bhjwlove.com for the highlight



LBH-Seven Luck & KNTO joint venture?






Thanks to Lee.lena's translation

About the poster

Luck.com invites people to travel to South Korea.
... with some presents that ...

Looks like Japanese business organization (the company of 'Šy"VRacten' has run by online) promotes the 'seven luck casino.'

For example, helps people to learn the game rule, gives people free chips coupon and offers the various (different) tour.

Thanks to Hyc & ylin for the highlight, courtesy auctions.yahoo.jp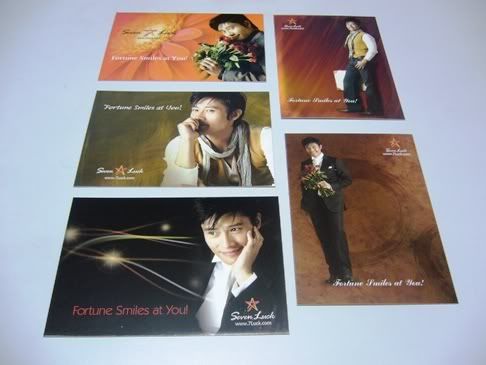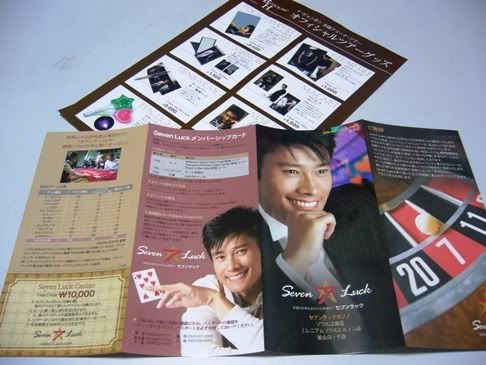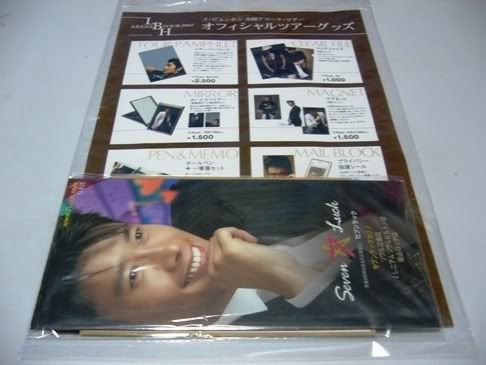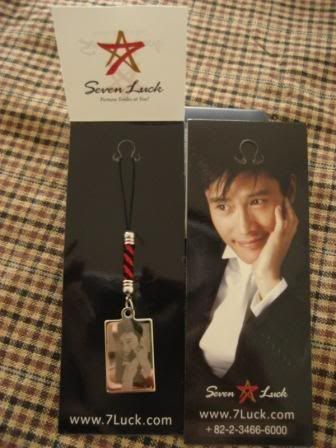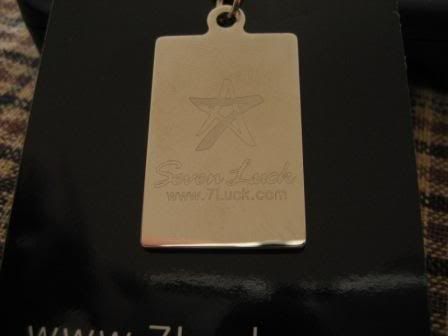 Image from auctions.yahoo.co.jp, thanks to paranhanurupi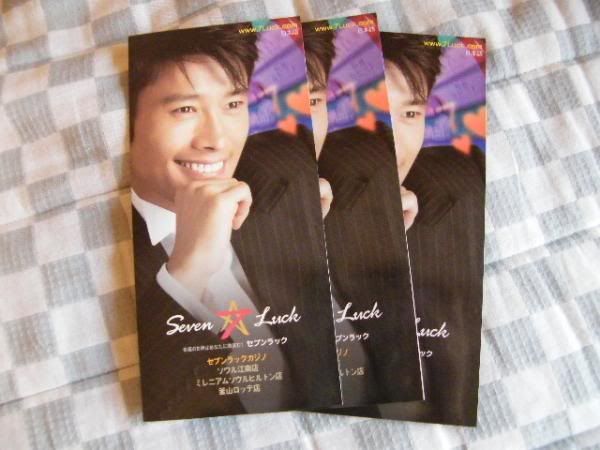 Thanks to the highlight by Angel70-lovelbh.com, from LBH DC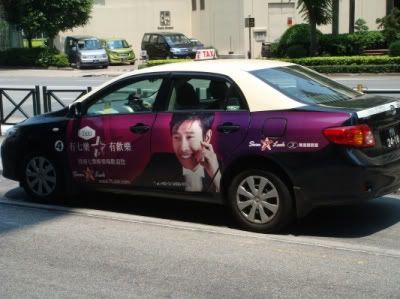 Thanks to ibhsaranhe.exblog.jp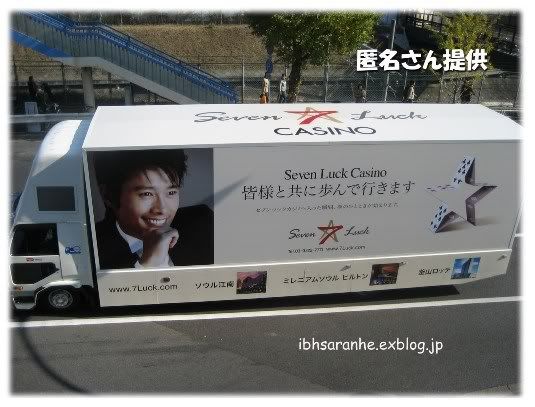 Copied from GBW cafe daum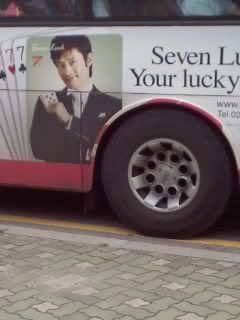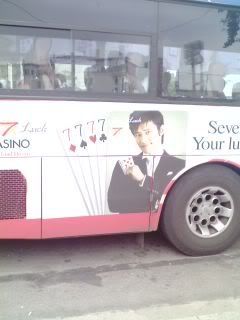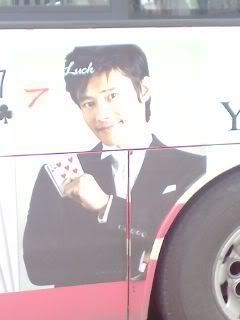 Captures courtesy PY (katachi), thanks to ylin for the highlight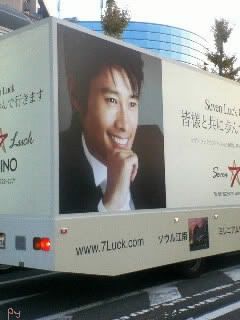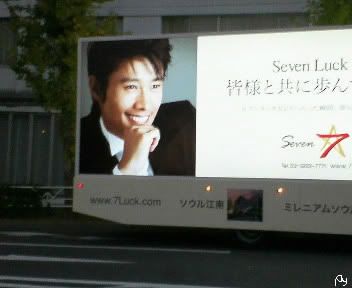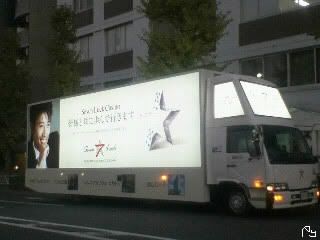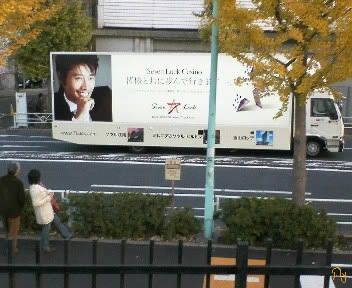 December 5, 2008



[BEST BRAND AWARDS] Seven Luck Casino pulls off trailblazing growth



Source: The Korea Herald

Grand Korea Corp., which runs Seven Luck Casino, received the tourism promotion award from the government on Oct. 14 for contributing about $300 million, a formal recognition for the premium facilities' role in attracting foreign tourists.

The award, marking the first-ever honor given to a casino operator in Korea, illustrates Grand Korea's achievement in creating a new market successfully on the strength of Seven Luck Casino's surging popularity. The casino attracted a total of 776,000 customers in 2007, up 56 percent from a year earlier. Its revenue also jumped 228 percent to 285 billion won during the same period.

Grand Korea CEO Kwon Oh-nam said, "The award comes as a special recognition for the company's continued efforts to innovate, and Grand Korea will take all the necessary steps to strengthen its position in the market."

Seven Luck Casino's impressive growth helped drive up the equally respectable growth of Korea's broader casino business targeting foreign tourists. Korean casinos serving exclusively foreign tourists are encouraging them to stay longer and spend more when they stay here, creating a spin-off output estimated at 1.9 trillion won ($1.3 billion) for the Korean economy. The amount of money spent by foreign tourists checking out Korean casinos was $461 on the average in 2006, but shot up to $504 in 2007.

Grand Korea launched Seoul Gangnam branch in January 2006. About six months later, it went on to open the second casino at Millennium Seoul Hilton and the third one at Busan Lotte. Grand Korea is currently considering plans to make inroads into casino resort business in a bid to beef up its business portfolios while eyeing the possibility of sending its casino operation professionals to overseas markets through the Dealer Academy.

Seven Luck Seoul Gangnam sports a uniquely Asian atmosphere and offers rich gaming experiences with upscale game tables and machine-based games. The casino is strategically located in the metropolitan Seoul's upscale business district of Gangnam.

Seven Luck Millennium Seoul Hilton, located near the Seoul Station and other key business and cultural hotspots, mixes refined customer services with a wide range of games for tourists. Seven Luck Busan Lotte in the southeastern port city of Busan, has adopted European- style casino games along with colorful interior that spices up gaming experiences.

Meanwhile, Grand Korea developed its own customer relationship management programs and received the customer-oriented management award at the CRM Fair Fall 2008 held on Oct. 22.

For further information, visit www.7Luck.com.