EverythingLBH.com thanks every fan-sharing ardently with our utmost gratitude
IRIS 아이리스 2009
IRIS Official Website
KBS homepage
IMDb
dramawiki
One rule. Do not love. You can be the target.
Trust, betrayal, conspiracy. Let the mission begins.


The history of Korean dramas will be rewritten in 2009. A grand project beyond anyone's imagination is finally put in action! The Korean Peninsula is the last divided country remaining in the world. The US, Russia, China and Japan--the powers surrounding South and North Korea--are in constant political and military tension in the region over the nuclear issue and the six-way talks.

This drama is the story of special agents dedicated to the life-risking mission of preventing a second Korean war against the backdrop of such regional dynamics. Through grueling training, they have come to not fear death and not feel any guilt over killing. They move upon orders and go to all lengths to complete their mission. They have their own league invisible to the common people. There is no mechanism or organization to protect them as they act against the human instinct to protect life. The government does not acknowledges their existence. They are on their own to protect themselves.

But they also have one thing difficult for them to control. The biggest danger and taboo for these highly trained agents is "love." The spy action genre is an untapped area in Korean dramas. The challenge of this new field is encouraging given that viewers in today's visual era desire something new more than ever. Weapons and equipment used in actual espionage missions have been utilized for the greatest sense of authenticity. Overseas shooting in Japan and Hungary helps to faithfully portray the international spy warfare going on in the world we live in.

The country's first blockbuster scale spy action series "IRIS" will establish itself as a series worth watching over and over again.


Production:
Taewon Entertainment

PD:
Kim Kyu-tae (A Love To Kill), Yang Yun-ho (Rainbow Eyes)

Script:
Kim Hyun-jun / Kim Jae-eun / Choi Wan-kyu's A Story

Cast:
Lee Byung-hun, Kim Tae-hee, Jung Joon-ho, Kim Seung-woo, Kim So-Yeon, Kim Young-chul, T.O.P

Episodes:
20

Broadcast Time:
Wednesday/Thursday 9:55PM

First Broadcast:
14 October 2009

Network:
KBS2TV l TBS Japan

Filming:
Starts in March 2009

Press Conference:
May 12, 2009 l October 5, 2009

IRIS Showcase at 3rd CHIFFS
August 31, 2009

Shooting Locations
: Seoul-Korea, Akita-Japan, Budapest-Hungary, Shanghai-China


Awards
2009 KBS TV Awards

KBS Grand Acting Award (Daesang): Lee Byung Hun
Excellence Award Drama (Actor): Kim Seung Woo, Jung Jun Ho
Excellence Award Drama (Actress): Kim Tae Hee
Best Supporting Award (Actor): Yoon Ju Sang
Netizen Award: Lee Byung Hun
Popularity Award: Kim So Yeon
Best Couple Award: Lee Byung Hun & Kim Tae Hee


46th Baeksang Arts Awards
(March 26, 2010)
Best TV Actor: Lee Byung Hun
Best TV Drama: IRIS


Synopsis

Assassin Kim Hyun Joon and psychological analyst Choi Seung Hee are lovers as well as colleagues at secret intelligence organization, NSS. Due to a friend's betrayal, they go through hell with the unlucky fate of continually loving each other but unable to say or do anything about it. Jin Sa Woo is a secret agent who was at the top of his class. However, since meeting Hyun Joon and Seung Hee, he struggles to obey orders. He and Hyun Joon are friends in work but foes in love, as both care for Seung Hee.

The character played by T.O.P is an assassin for IRIS, a secret organization hidden the States. He has been assigned to kill Hyun Joon. Kim Sun Hwa is a North Korean security agent who follows her security team leader, Park Chul Yung, like a shadow. She is also ordered to chase after Hyun Joon, but falls in love with him after being discarded by her country. Sato Eriko is an agent for Japan's Defence Intelligence Headquarters. The cast and crew will film in several different countries (Japan, U.S., China, Russia) with an astounding budget of approximately $15 million USD (based on March 17's exchange rate).
Source: kpculture.com
Character Description

Top 707 agents Kim Hyunjun (Lee Byunghun) and Jin Sawoo (Jung Junho) are blood brothers who swore to trust each other and unchanging friendship for life. Hyunjun had lost his parents in a car accident when he was young. He doesn't have much memory of them from the shock of their death. Not only that, he always carries a sense of void and loneliness in his heart. But his friend Sawoo had filled that void. The men go to 707 Corps to qualify as agents. They stand out and get noticed by the National Security System (NSS) and become the top agents. They meet agent Choi Seungjee (Kim Taehee) there and both fall in love for her. But Hyunjun and Seunghee become close and Sawoo fights to hide his feelings for Seunghee. He tries to be happy for Hyunjun. Hyunjun and Seunghee date in secret from the other NSS agents and eventually go on a secret trip to Japan. When they return to Korea, they are immediately sent on a mission to Hungary with Sawoo. When they successfully finish off their job with immaculate teamwork and are celebrating it.. a message arrives to Hyunjun asking him to meet in secret.


Kim Hyun Jun (
Lee Byung Hun
| Official homepage l BH Entertainment l DC | soompi)


Choi Seung Hee (
Kim Tae Hee
)
Jin Sa Woo (
Jung Joon Ho
)
Park Chul Young (
Kim Seung Woo
)
Kim Seon Hwa (
Kim So Yeon
)
Baek San (
Kim Young Chul
)
Assassin Vick (
T.O.P
)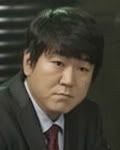 Sang Hyun (
Yoon Je Moon
)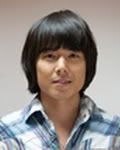 Hwang Tae-sung (
Na Yoon
)
Yang Mi Jung (
Hyeon Juni
)



Oh Kyun Ku (
Yoon Joo Sang
)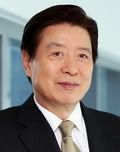 Pres. Jo Myung Ho (
Lee Jung Gil
)

Yang Jung In (
Kim Hye Jin
)


Yuki (
Miyama Karen
)
Sato Eriko (
Yoo Min
/ Fueki Yuko)
Yamamoto Takashi (
Hakuryu
)
OST
Please Don't Forget - IRIS O.S.T. Part 1
Love of IRIS - IRIS O.S.T. Part.2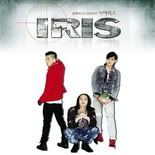 Hallelujah - IRIS O.S.T. Part 3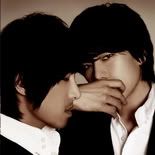 Love is So - IRIS O.S.T. Part 4
Dreaming Dream 꿈을 꾸다 - IRIS O.S.T. Part 5 Composer: Lee Hyun Seung / Artiste: Kim Tae Woo
Can't I Love - Seo In Young 사랑하면 안되나요 - 아이리스 IRIS OST Part.6
Ji Hoon - I was glad it was you 너라서 좋았다 - 아이리스 IRIS OST Part.7
How Do I Hold Back the Tears 어떻게 눈물 참는지 - Lee Jung Hyun IRIS OST Part.8
Ratings

AGB l TNS l wiki.d-addicts


Episode 1 - Wednesday 14/10

TNS Rank l Nationwide 24.5 l Seoul - 25.4
AGB Rank l Nationwide - 20.3 l Seoul - 21.3


Episode 2 - Thursday 15/10

TNS Rank l Nationwide - 25.3 l Seoul - 26.1
AGB Rank l Nationwide - 23.0 l Seoul - 24.7


Episode 3 - Wednesday 21/10

TNS Rank l Nationwide - 27.9 l Seoul - 29.3
AGB Rank l Nationwide - 25.9 l Seoul - 27.5


Episode 4 - Thursday 22/10

TNS Rank l Nationwide - 26.2 l Seoul - 27.2
AGB Rank l Nationwide - 23.9 l Seoul - 25.2


Episode 5 - Wednesday 28/10

TNS Rank l Nationwide - 29.6 l Seoul - 30.3
AGB Rank l Nationwide - 26.7 l Seoul - 28.1


Episode 6 - Thursday 29/10

TNS Rank l Nationwide - 28.9 l Seoul - 29.8
AGB Rank l Nationwide - 27.7 l Seoul - 29.0


Episode 7 - Wednesday 4/11

TNS Rank l Nationwide - 30.7 l Seoul - 31.1
AGB Rank l Nationwide - 27.8 l Seoul - 27.9


Episode 8 - Thursday 5/11

TNS Rank l Nationwide - 30.9 l Seoul - 31.9
AGB Rank l Nationwide - 27.1 l Seoul - 27.4


Episode 9 - Wednesday 11/11

TNS Rank l Nationwide - 32.7 l Seoul - 33.3
AGB Rank l Nationwide - 28.2 l Seoul - 28.9


Episode 10 - Thursday 12/11

TNS Rank l Nationwide - 33.7 l Seoul - 34.5
AGB Rank l Nationwide - 28.6 l Seoul - 29.7


Episode 11 - Wednesday 18/11

TNS Rank l Nationwide - 34.1 l Seoul - 34.9
AGB Rank l Nationwide - 29.3 l Seoul - 30.1


Episode 12 - Thursday 19/11

TNS Rank l Nationwide - 31.3 l Seoul - 32.3
AGB Rank l Nationwide - 28.0 l Seoul - 29.9


Episode 13 - Wednesday 25/11

TNS Rank l Nationwide - 32.0 l Seoul - 32.5
AGB Rank l Nationwide - 29.6 l Seoul - 31.0


Episode 14 - Thursday 26/11

TNS Rank l Nationwide - 32.5 l Seoul - 33.4
AGB Rank l Nationwide - 27.4 l Seoul - 27.7


Episode 15 - Wednesday 2/12

TNS Rank l Nationwide - 34.7 l Seoul - 35.5
AGB Rank l Nationwide - 30.6 l Seoul - 32.5


Episode 16 - Thursday 3/12

TNS Rank l Nationwide - 35.7 l Seoul - 36.5
AGB Rank l Nationwide - 31.3 l Seoul - 32.8


Episode 17 - Wednesday 9/12

TNS Rank l Nationwide - 37.2 l Seoul - 39.1
AGB Rank l Nationwide - 32.8 l Seoul - 34.0


Episode 18 - Thursday 10/12

TNS Rank l Nationwide - 37.8 l Seoul - 35.7
AGB Rank l Nationwide - 32.2 l Seoul - 32.9


Episode 19 - Wednesday 16/12

TNS Rank l Nationwide - 35.0 l Seoul - 36.4
AGB Rank l Nationwide - l Seoul -


Episode 20- Thursday 17/12

TNS Rank l Nationwide - 39.9 l Seoul - 41.8
AGB Rank l Nationwide - 35.5 l Seoul - 37.3


IRIS Special - Wednesday 23/12

TNS Rank l Nationwide - 12.0 l Seoul - 12.8
AGB Rank l Nationwide - l Seoul -