Related captures from various sites & fan-sharing at EverythingLBH and LBH-soompi.com

Related updates here / here / here // EverythingLBH.com thanks every fan-sharing ardently with our utmost gratitude

Any queries or feedback, please direct them to Admin@EverythingLBH.com or PM us at our Facebook or LBH soompi



Harmonium In My Memory 내 마음의 풍금 1999





Heartwarming first love, a sweet story of life



1999-South Korea-Romantic Comedy/Ensemble Film
Sweetest First Love of Naema-eum-ui punggeum
Director: Lee Young Jae
Starring: Lee Byung Hun, Jeon Do Yeon, Lee Mi Yeon
Screenplay: Lee Young Jae
Production Company: Art Hill
Release Date: March 27, 1999
Genre: Drama
Info: kmdb.or.kr




Hong-yeon is a 17-year old grade schooler with a heart-wrenching crush on her homeroom teacher, Soo-ha. Staying late school, putting flowers on his desk, asking pointed questions in her school diary... Nothing seems to catch his attention. Meanwhile, 21-year old Soo-ha has fallen for another teacher at their school. When Hong-yeon realizes this, she tries everything she can to discredit her rival, from ridiculing her age to stealing her shoes in class. Soo-ha appears to be beyond persuasion, however. Lee Young-jae's first feature film captures vividly the passion of youthful ideals and the torment of first love. It is set in an idyllic village grade school in the 1960's, a time thought of as the 'last decade of innocence' in the modem history of Korea.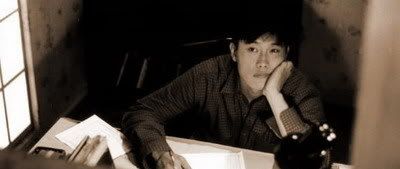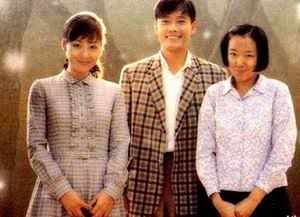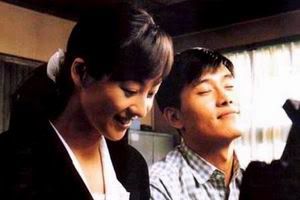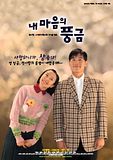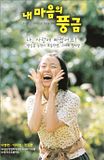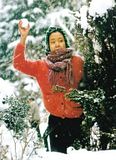 Synopsis: Sanri, a town in Kang Won Province. Hong-Yeon, 17-year-old, is a student in an elementary school. She meets Kang Su-Ha, 21-year-old teacher, in the street by chance. He starts for his new position in Sanri elementary school. After that, she who loves him, goes around him after school to see him. She writes about him in her diary, but he does not care about it. Su-Ha likes beautiful Yang Eun-Hi, his colleague, and they come to love each other. When Hong-Yeon sees that Su-Ha and Yang Eun-Hi were together, she is exposed to rain. After a while, Yang Eun-Hi goes abroad to study with her fiancee in Seoul. While Su-Ha is disappointed in love, Hong-Yeon fills with happiness. One year after, there is fire in auditorium due to the children's mischief during the rehearsal for class day. Su-Ha runs into the auditorium to rescue the children, and Hong-Yeon follows him...

Review: The romance between the two leads is not contrived or forced in any way. It develops naturally between two people who meet together daily. Anyone who has ever experienced a crush can identify with Hong-yeon. She searches for hidden meaning in her teacher's every action which she happily interprets to suit her fantasy. This movie is filled with warmth towards all of its characters. There is no enemy per se, just every day people. The scenery is memorable and matches the emotions of the film well. Watch the ending carefully as the credits begin to roll. It is there you can find the true conclusion to the film. Excellent use of rural Korean backdrop and music, with a wonderfully believable performance by Jeon Do-yeon as a rural beauty coping with a seemingly hopeless crush and by Lee Byunghun as a new, pure-spirited young teacher.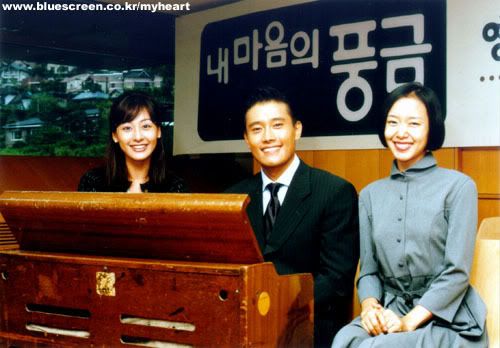 Harmonium in My Memory



By Darcy Paquet koreanfilm.org

The setting for this film is 1962, when a young teacher from Seoul takes his first job at a village school in Kangwon Province. When he arrives, his students present him with a number of challenges: many of them are poor, and cannot write properly; classtime is interrupted by fighting or visits from relatives. Nonetheless the students seem to enjoy his caring, idealistic approach, even if they don't always do what he tells them to.

At this time one of his older students begins to fall in love with him. She makes use of her daily journal assignments to comment on his teaching and ask him probing, curious questions. When she notices a romance developing between him and another teacher, she does her best to discredit her rival by harping on her age and stealing her shoes in class.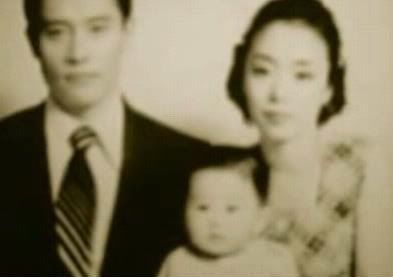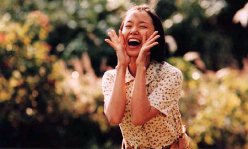 Director Lee Young-jae takes a lighthearted approach to this film, as evidenced by his casual jokes and the stereotyped portrayals of the older teachers at the school. This humor helps to put the ideals of the teachers and the passions of first love into perspective, without detracting from the underlying seriousness behind them. Jeon Do-yeon (The Contact, A Promise) is wonderful here once again as the 17-year old schoolgirl who battles with her timidity to make passes at her teacher. The teacher is played by Lee Byung-heon, a popular TV, stage and film actor. Lee Mi-yeon (Whispering Corridors, No. 3) acts as Jeon's rival, an idealistic young teacher who arrives from Seoul to teach at the same school.

As a teacher I've been subjected to a great many films that mythologize teaching and spin touching but ingenuine tales of success in the classroom. What I like best about this film is its lack of a triumphant breakthrough. Its honesty and light humor make us believe in the characters and care about what happens to them. By the time we reach the end of the film, it hits us with more power than we ever expected. (Darcy Paquet)

The setting for this film is 1962, when a young teacher from Seoul takes his first job at a village school in Kangwon Province. When he arrives, his students present him with a number of challenges: many of them are poor, and cannot write properly; classtime is interrupted by fighting or visits from relatives. Nonetheless the students seem to enjoy his caring, idealistic approach, even if they don't always do what he tells them to. At this time one of his older students begins to fall in love with him. She makes use of her daily journal assignments to comment on his teaching and ask him probing, curious questions. When she notices a romance developing between him and another teacher, she does her best to discredit her rival by harping on her age and stealing her shoes in class.

Director Lee Young-jae takes a lighthearted approach to this film, as evidenced by his casual jokes and the stereotyped portrayals of the older teachers at the school. This humor helps to put the ideals of the teachers and the passions of first love into perspective, without detracting from the underlying seriousness behind them. Jeon Do-yeon (The Contact, A Promise) is wonderful here once again as the 17-year old schoolgirl who battles with her timidity to make passes at her teacher. The teacher is played by Lee Byung-heon, a popular TV, stage and film actor. Lee Mi-yeon (Whispering Corridors, No. 3) acts as Jeon's rival, an idealistic young teacher who arrives from Seoul to teach at the same school.

As a teacher I've been subjected to a great many films that mythologize teaching and spin touching but ingenuine tales of success in the classroom. What I like best about this film is its lack of a triumphant breakthrough. Its honesty and light humor make us believe in the characters and care about what happens to them. By the time we reach the end of the film, it hits us with more power than we ever expected. (Darcy Paquet)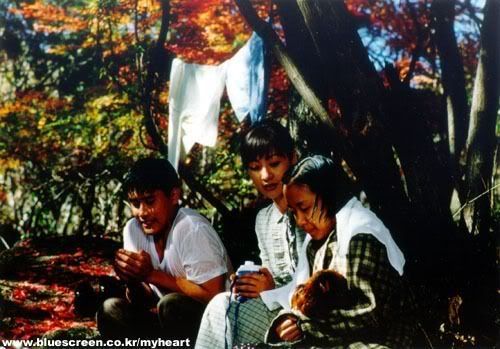 Set in 1963, Nae Maeumeui Pungguem/The Harmonium in My Memory tells the tale of Kang Su-ha (Lee Byung-heon), a 21-year-old novice schoolteacher who lands a job in the very small town of Sanri, mostly populated by illiterate families stuck in poverty, and with little interest in education. Add to this the fact that Kang is very nervous and clumsy in the extreme, and it's no wonder he has a hard time keeping his class in order. Kang makes the acquaintance of Yang Eun-hee (Lee Mi-yeon), a lovely young woman who is also on the school's faculty, and, though it takes a while, Kang eventually works up the courage to actually talk to her. However, Kang has an unexpected obstacle in this potential romance. One of his students, 17-year-old Yun Hong-yeon (Jeon Do-yeon), has a furious crush on Kang, and she isn't about to make it easy for him to him to pursue the woman of his dreams. The film was cited in the press for the fine performances of the three leads and the accurate recreation of Korea on the cusp of modernization. ~ Mark Deming, All Movie Guide [MTV]



Heart-warming story of life



16 September 2001 - 9/10 stars Author: Thomas Giammarco from Jeonju, South Korea

I am not generally a fan of romantic movies, but there are exceptions to every rule. For me, this movie is it. The romance between the two leads is not contrived or forced in any way. It develops naturally between two people who meet together daily. Anyone who has ever experienced a crush can identify with Hong-yeon. She searches for hidden meaning in her teacher's every action which she happily interprets to suit her fantasy. This movie is filled with warmth towards all of its characters. There is no enemy per se, just every day people. The scenery is memorable and matches the emotions of the film well. Watch the ending carefully as the credits begin to roll. It is there you can find the true conclusion to the film. [IMDb]

Related links

IMDb l wikipedia l DVDtalk l Hancinema.net l Rotten Tomatoes l kwintessential.co.uk l Amazon.com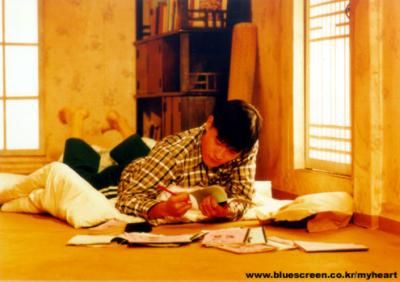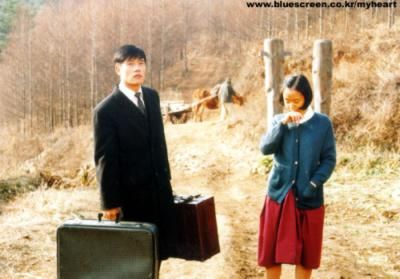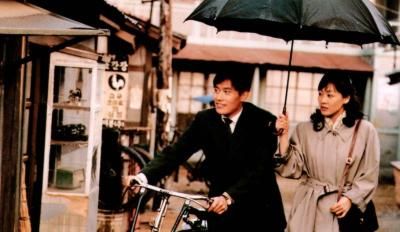 To Sir, With Love - MV

Published on February 17, 2017 by Kdrama Angel