Related captures from various sites & fan-sharing at EverythingLBH

Check out more photos compiled at our Gallery

EverythingLBH.com thanks every fan-sharing ardently with our utmost gratitude
MIREPA CF with Lee Byung Hun
Our thanks to leebyunghun.com, PlanetBH0712 and all ardent fan-sharing
Source: amorepacific.co.kr & www. leebyunghun.com


June 21, 2007

Korean Beauty Brand a Hit in U.S.
Source: englishnews@chosun.com

Michelle is a makeup artist in New York and a regular customer of the Amorepacific Beauty & Gallery Spa in Soho. Opened in the trendy downtown area in 2003, the spa offers upscale beauty treatments and products. On May 24, Michelle was at the spa again, enjoying an hour-long facial massage. "I'm envious of Korean women because they have such great complexions," says Michelle. "I usually get massages with Korean products that have green tea ingredients."

 Riding the Asian wave

In 2002, Amorepacific took the first steps toward a global expansion by establishing a local corporation in New York. Its first shops were in Bergdorf-Goodman, one of the world's leading high-end department stores, and Soho, a popular spot for fashionable New Yorkers. Park Sang-yong, manager of the company's American branch, says, "The buyer at Bergdorf Goodman was picky at first but softened up as soon as the customers showed how satisfied they were with the products." Amorepacific products were such a hit that a Bergdorf vice president mailed out product samples and letters of recommendation to over 2,000 clients.

Amorepacific now has 25 shops in the U.S., including counters in Neiman Marcus, another posh department store. When American consumers began to grow aware of green tea rose, the company switched its marketing strategy from red ginseng ingredients to emphasize green tea products instead. The company's penetration into the U.S. was timely as more Americans are sampling Asian culture and products with the rising "Asian boom", Park says.




 Celebrity word of mouth

Amorepacific became popular faster than expected, thanks to the news that celebrities like Uma Thurman, heroine of "Kill Bill," Sienna Miller, star of "Factory Girl" and Hillary Duff, a pop singer, were using its spas and products. In fact, Uma Thurman was said to have used not only Amorepacific's spa, but its Vitalizing Mask product as well.

To popularize the Korean brand, which was new to Hollywood celebrities and New Yorkers, the company promoted the brand's high-quality and upper-class image. It hired Yabu Pushelberg, the interior design firm famous for their work in New York's W hotel, to design the Soho shop. Expensive facial creams and other beauty products costing up to US$400 to $500 were prominently displayed. The strategy included using spas to allow customers to become intimately familiar with the products. Locals were employed as receptionists and masseuses to avoid any language problems.

 Success in New York to ripple around the world

If you can make it in New York, you can make it anywhere, the popular song says, which is why Amorepacific chose the city, the heart of the world economy, for its first overseas location. "A success story in New York is likely to have large ripple effects not only in Korea but across the world," says Lee Hae-sun, the company's vice president and chief marketing officer. "We plan to strengthen the business, first dominating the U.S. market, then making inroads into Japan and China."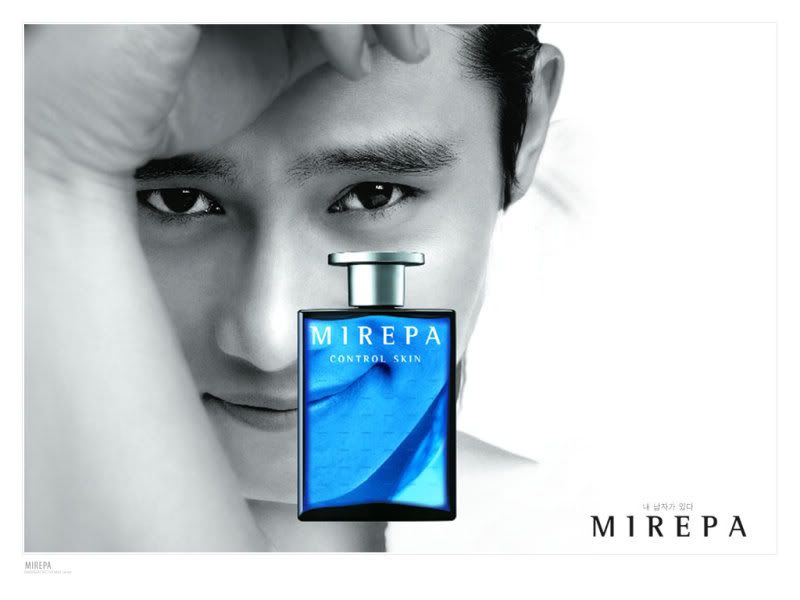 Mirepa gifs by ylin