EverythingLBH.com thanks every fan-sharing ardently with our utmost gratitude
Beautiful Days 아름다운 날들 2001

Classic Romance to Remember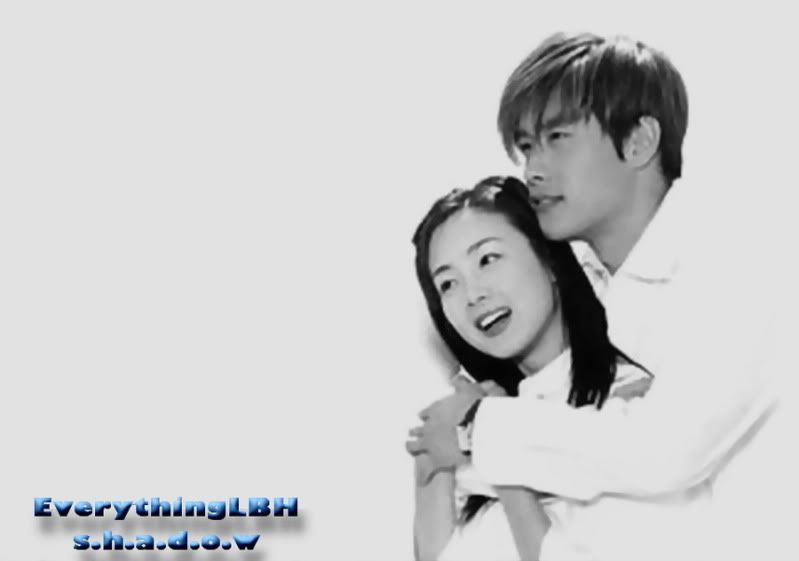 Episodes
: 24

Broadcast network
: SBS

Broadcast period
: March 14, 2001 to May 31, 2001

Starring
: Lee Byung Hun, Ryu Si Won, Choi Ji Woo, Shin Min Ah, Lee Jung Hyun, Lee Yoo Jin

Screenwriter
: Yoon Sung Hee

Director
: Lee Jang Soo

Related Links
: SBS Official Site l koreanwiz.org l spcnet.tv l Beautiful Days Fansite l wikipedia l d-addicts.com l hancinema.net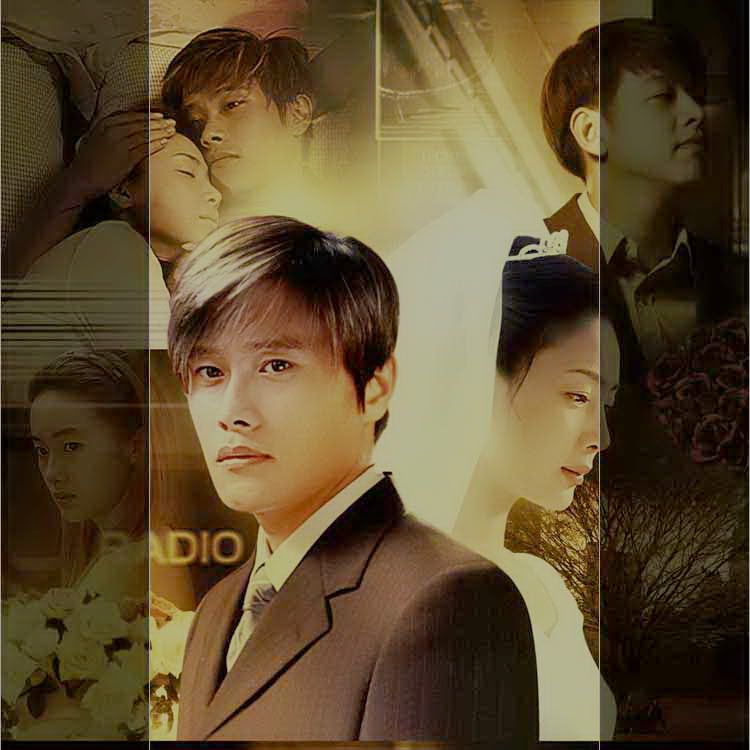 In Beautiful Days, Lee Byung Hun as Lee Minchul, fully demonstrated his charismatic screen presence and acting powerness, creating one of the most unforgettable character in Korea drama. The drama brings his acting career to greater heights creating legions of fans that are memorized by Lee Byung Hun.

Lee Minchul, a man with such arrogance and dominating with his presence, he is not one to allow any mistakes by himself or others. But emotionally, he is the most vulnerable man who never allows anyone to enter his heart. To others, he is the ruthless 'crown prince' with such capability that he is admired for his talent but yet unapproachable. In his world, only his sister matters, and no one else. Since he was young, he hated his father for ruining their family and leading to his mother's death. And hence in turn harboured hostility towards a half brother and stepmother whom he treats as the ones who break up their family.

Lee Minchul is never one to give up, he strived hard to prove himself and to his father, that he is no weakling to be ruled over. This young man grew up with such a strong wall to protect himself. But yet, the wall crumbles when he meet Yeon Soo. This woman will change his life completely and his heart too. Yeon Soo's gentleness open the door to Minchul heart and it unleashed that passion in him to love a woman with such strength. The intensity of his love has created such an unforeseen sexy appeal to Lee Minchul whom many fans had been memorized by his magnetic graze. But the strength of Lee Minchul lies in the complexity of this character, the struggles within this man, his vulnerability and his determination, his desires and hatred, his love and sorrow was so powerfully portrayed through the actor Lee Byung Hun. This is a must watch for those who are eager to learnt what lure many to be caught within the spell of Lee Byung Hun and the experience is a unique and unforgettable.




Lee Byung Hun as Lee Min-chul
Ryu Shi Won as Lee Sun-jae
Choi Ji Woo as Kim Yon-soo
Lee Jung Hyun as Kim Se-na
Shin Min Ah as Lee Min-ji
Lee Kyung Jin as Jung Myung-ja (Sun-jae's mother)
Lee Jung Gil as Lee Sung-chun (Min-chul's father)
Ha Jae Young as Lee Young-jun (Sun-jae's real father)
Lee Yu Jin as Kang Narae (Yonsoo's roommate/co-worker)
Lee Sang Woo as Oh Jung-hun (composer/Sun-jae's hs upperclassman)
Kim Dong Hyun as Min Kyu-suk (bodyguard, chauffeur)
Lee Hwi Hyang as Yang Mimi/Kyung-hee (singer)
Lee Ae Jung as Shin Jae-eun (sick girl)
Baek Sung Hyun

Beautiful Days (Ah Reum Dah Woon Nal Deul) uses some of Korea's well known actors to deliver a story of two orphan girls, two step-brothers and their entangled tale of greed, secrets and disloyalty. The story gives the main characters a chance to gain wisdom through life experiences. Both the story and the actors execute a great melodrama.

The story is dynamic and realistically written. Showing the source of each main character's notable traits from painful experiences, the story starts in 1975, then forwards to 1985 and 1995, and finally picks up 5 years later in 2000 where most of the story takes place. Within the first two decades shown, the audience learns why Min-chul is unloving to most people, why his younger sister, Minji, is rebellious, and why Sun-jae is so obedient to their father. In 1995, the audience learns why there is heartache between Sina and Yonsoo. Even while the story falls short to offer definite conclusions to sub plots, it does offer closure by establishing the main characters' evolution or growth. Just as the audience is shown the source of the characters' troubles and pains, the drama continues to unravel situations that force the characters to change. The realism and complexity of the characters starts with the story; however, the cast does an excellent job of bringing them to the screen.

The cast works great together. First, Lee Byung Hun shows Min-chul as the resentful, cold-shouldered son to his father, brother and step-mother. While to Minji he shows Min-chul as the caring, trusting brother. Both are attractive personalities that together make up a complex character. When he and Choi Ji Woo are in a scene together, Lee Byung Hun is strikingly bold and demanding, sometimes not saying much at all. In fact, some of the drama's best scenes are ones in which Lee Byung Hun doesn't have many lines in but requires just as much performance. For example, when he and Choi Ji Woo are in the movie theater, not a single word is said, but the heartache and pain Min-chul feels is shown in his expressions. As for Choi Ji Woo, she begins portraying Yonsoo as a strong woman that is cautious of Min-chul. Her stuggle to trust herself plays out well. Next, Ryu Shi Won is noble as the intimidated brother and offers a certain amount of gentleness to the Lee family. Finally, Lee Jung Hyun and Shin Min Ah both represent the younger disobedient sister well, making the outrageous squabbling scenes convincing.

The story and cast of Beautiful Days illustrate characters' trials and growth skillfully. The complex beginning establishes a great source for the drama's development while the well rounded characters are carefully crafted and displayed. The two elements, story and cast, brings one of the better performed Korean dramas to audiences.

As for the music of Beautiful Days with Korean Pop Star, Lee Jung Hyun, as part of the cast as well as a story that revolves around music industry characters, the drama has amazing power ballads and lovely musical scores. Both Lee Jung Hyun and Ryu Shi Won have tracks on the OST and when hearing their renditions the memories of the pain and happiness the characters endured in the drama are easily relived. The actual Korean musician Zero is also featured on the OST, bringing a soothing voice to climatic ballads, like Yak Sok (track 2), that makes the heart soar.


Rating: Life Altering (5/5) by puccakiss79
Source: d-addicts.coms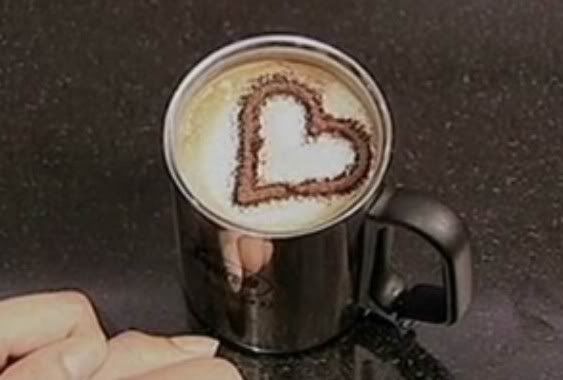 Introduction
:
Sun-jae's father and Sung- chun are like brothers. Sun-jae's father was murdered by Sung-chun in 1975 before Sun-jae was born. Sung-chun's involvement in the murder was covered up.

In 1985 immediately after Sung-chun's wife dies, Sung-chun has Sun-jae and his mother move in with him and his children (Min-chul and Minji). Sung-chun tells everyone Sun- jae is his real son, but in actuality he is not. Min-chul and Minji hate their father, Sun-jae and Sun-jae's mother. Sun-jae meets Yonsoo and Sena while visiting Grace Home (an orphanage). Yonsoo is touched by Sun-jae's kindness. Yonsoo accidentally burns Sena with hot water and is guilt-ridden.

In 1995, Yonsoo leaves Sena at the orphanage to look for a job and earn money so that Sena can join her later. She promises to meet Sena at the Seoul Tower on Christmas Day. Fate eventually brings Yonsoo, Sena, Sun-jae and Min-chul together. (koreanwiz)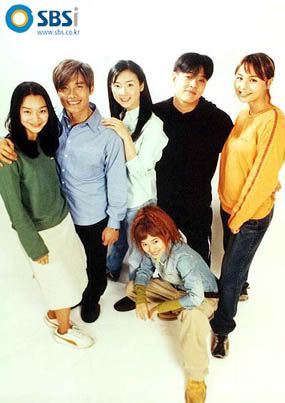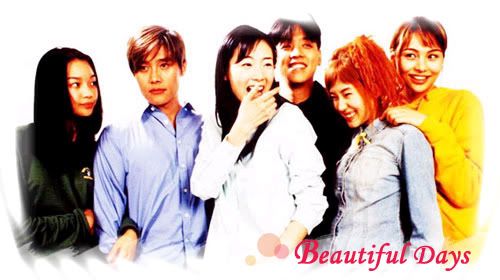 Yun Soo (Choi Ji Woo) and Sae Na (Lee Jung Hyun) grew up like sisters in an orphanage. Yun Soo is the nice, sweet, beautiful, etc., while Sae Na is bad-tempered, stubborn, and extremely selfish but carries a lot of pain with her. When they were little girls growing up, they got a visit from the president of a large record company and his stepson, Sun Jae (Ryu Shi Won). Sun Jae's real father was killed by his stepfather although no one knows the truth. His mom (Lee Kyung Jin), remarried when Sun Jae was around 10, but Sun Jae believes that his stepfather is is real father and his mom was a mistress. His stepfather has two other children, Min Chul (Lee Byung Hun), and Min Ji (Shin Min Ah). They hate Sun Jae and his mom for barging into their lives. When they are all grown, Yun Soo starts working at the record store managed by Min Chul to look for Sae Na, who she lost contact with 5 years earlier. Sae Na wants to be a singer so Yun Soo hopes that she will see her there someday. But when Yun Soo finds Sae Na, a misunderstanding keeps Sae Na from growing close with Yun Soo. To make matters worse, Sae Na falls for Sun Jae, while Sun Jae and Yun Soo grow close. Yun Soo is deadly caught between two guys while Sae Na struggles to be a singer. Also, will the truth about Sun Jae's father ever be revealed?


Comments
: very addicting drama with a good plot. the ending is not so obvious and the casting is pretty good too.


Background of the characters

Source:
beaudays.com
l
PlanetBH0712

Lee Min-chul (Lee Byung- hun)

Decisive and arrogant, Min-chul is the son of Lee Sung-chun. His father's marriage leads to a long-standing hostility with his step-brother, Lee San-jae. His greatest concern is his sister, Min-ji, who is rebellious and confused in life. He is strongly attracted to Yeon-soo and opens his heart to her however, the realisation of his father's past crime threatens to destroy his newly found happiness.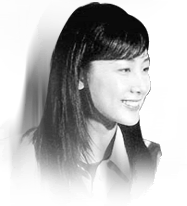 Kim Yeon-soo (Choi Ji- woo)

Gentle and optimistic, Yeon-soo is an orphan with a zest for life and dreams of being an artist. She devotes her sisterly love to Sae-na, despite their misunderstanding. As Min-ji's governess, she patiently guides her in life, in spite of Min-ji's hostility. Despite San-jae's affection for her, she stands firm in her love for Min-chul however her illness lands her in an emotional struggle of her love for Min-chul.



Lee San-jae (Ryu Si-won)

Kind at heart, San-jae is the son of Lee Yong-jun and Jang Myong-ja. Faced with Min-chul's hostility since young, he attempts to bridge their differences, however, his affections for Yeon-soo further widen their relationship. With a deep passion for music, he explores his talent under a pseudonym, Zero. The realisation of Yong-jun's actual death and his actual birthright corners him into a dilemma.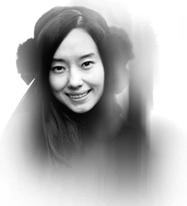 Kim Sae-na (Lee Jung- hyun)

Wilful but kind at heart, Sae-na harbours dreams of being a successful singer. Orphaned since young, she finds a friend in Yeon-soo but her misunderstanding towards Yeon-soo creates a rift in their sisterly love. Sae-na develops a crush on San-jae but is dismayed to learn of his affections for Yeon-soo, this further threatens her trust for Yeon-soo. However, Yeon-soo's sincerity and illness touches her and they rebuild their relationship.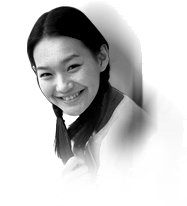 Lee Min-ji (Shin Min-ah)

Hostile and rebellious, Min-ji is estranged from her father because of his marriage to Myong-ja. Her only solace is Min-chul, whom she adores and respects. She deems Yeon-soo's presence as an intrusion and Yeon-soo's affection for her brother rakes her jealousy. However, Yeon-soo's patience and sincerity tugs at her heart and she embraces their friendship whole-heartedly. Sung-chun's scandal forces her to mature rapidly and she abandons her rebellious nature.



Kang Na-rae (Lee Yu-jin)

Boisterous and helpful, Na-rae is Yeon-soo's closest friend and confidante. She showers her with much care and shares her responsibility for Sae-na . She strongly objects to Yeon- soo's love for Min-chul due to the discrepancy in their status, however, she later plays a major part in their reconciliation. With Sae-na's step into stardom, she fulfils her dreams of being an artiste manager.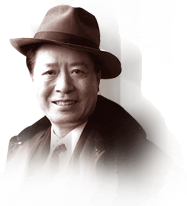 Lee Sung-chun (Lee Jung- kil)

Sung-chun accidentally killed his best friend, Lee Yong-jun over a dispute. Carrying a torch for Yong-jun's wife, he keeps his crime a secret and married her, resulting in a rift with his own children. Upon Kyong-hee's return, his secret is exposed which leads to Myong-ja's suicide. The scandal takes a toll on his business and destroys his relationship with San-jae, however, he finds comfort in Min-chul and Min-ji's forgiveness.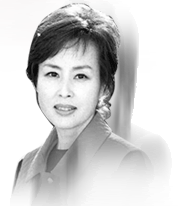 Jang Myong-ja (Lee Kyong-jin
)

Kind-hearted and submissive, Myong-ja is a victim of circumstances. For the sake of her son, San- jae, she agrees to marry Sung-chun after her husband's death, which incurs the wrath of his children. When Min-chul finally realises the truth, his amiability warms her and she looks forward to better days ; unfortunately, the truth of Yong-jun's death crumbles her, guilt-stricken, she turns to suicide.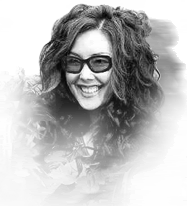 Yang Kyong-hee (Lee Hee- hyang)

A famous singer in her heyday, Kyong-hee was framed by Sung-chun for a drug charge. She learns of Yong-jun's death and is unable to forgive Myong-ja for remarrying. Upon learning of Sung-chun's involvement in Yong-jun's death, she leads San-jae to the truth and convinces him to seek revenge for his father. Impressed with Sae-na's talent, she offers her an opportunity to be a singer.



Review by

Zhen Yin

at soompi.com
'Beautiful Days' has been my all-time favorite drama and I would like to share my views on this beautiful drama. To me, a beautiful day is defined as a day shared between two individuals who are truly and deeply in love with each other. Regardless of any problem or obstacle they may encounter, each day is a beautiful day, as long as they have each other.

'Beautiful Days' depicted the compelling love story between two beautiful people from very different backgrounds, who were brought together by the hand of fate. A beautiful, touching love story that had endured the passage of time and surpassed every hurdle in the way. It illustrated that the path of love is not a bed of roses. The path is often strewn with ups and downs, as well as difficulties. But, as long as the couple is bonded strongly in their hearts and minds, nothing will be able to draw them apart and their love will find the desired fulfillment.




Lee Min Chul (Lee Byung Hun), on the exterior, he was cool, dynamic and magnetically attractive. Highly confident and capable in his work, he took challenges in his stride and excelled in every one of them. The men admired him for his impeccability and capability at work, and hold him in high regard. On the other hand, the women were drawn to his masculinity like a moth to a flame. Though he was aware of the effect he had on them, he remained aloof and indifferent to their attention. However, his nonchalant demeanor served to intensify his appeal to the women. To them, he was the ideal man in their wildest dreams. He symbolized style, charisma and sensuality, everything they desired in a man, but yet, he was unattainable. This made him even more irresistibly attractive. But, unbeknownst to many, deep down, he was a lonely man, yearning for love. There were wounds in his heart that needed to be healed. He had an unhappy childhood. Having lost his mother at a tender age, he and his younger sister shared a very close kinship. To him, his sister was his most important family and he would do everything in his power to protect and provide for her, in order to let her live a happy and carefree life.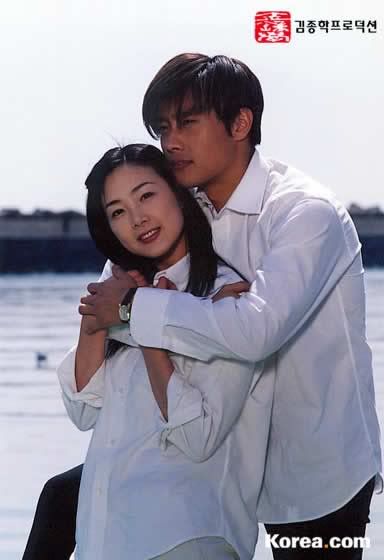 He bore a bitter grudge towards his father throughout the years for not fulfilling his responsibility as a father. His bitterness was also deepened by his father's decision of remarrying and bringing his stepmother and stepbrother home to live with them. The resentment and pain that had accompanied him as he grew up had molded him into a serious and reserved man.

Love was a foreign emotion to him. He did not believe in love, until love came to him in the form of Yeon Soo. Initially, he had only meant to tease her, as he had never met a woman like her. There was something special about her that distinguished her from the other women that he had mingled with. Subconsciously, his heart began to open up to her gradually. She had unknowingly touched a responsive chord in his heart and awakened his senses to feel love. He also came to realize that she was the only one who could fill the empty void and heal the agony in his heart. When he finally came to terms with his true feelings, he realized that he had already fallen deeply and hopelessly in love with her. Only she could bring him happiness and make his life complete.




Kim Yeon Soo (Choi Ji Woo), a simple, kind-hearted and sweet-looking girl who grew up in an orphanage. Her warm personality had enabled her to have many friends at the orphanage and they also enjoy being around her. In the orphanage, she was very close to Sae Na, whom she looked upon as her very dear sister. Though they were not related by blood, she regarded Sae Na as her most important family. She was also willing to do anything within her means and make sacrifices on her part to ensure Sae Na's well-being and happiness. As a sister, she had given her very best to Sae Na.

In the matters of the heart, she had inadvertently come between two brothers, who were both in love with her. One was warm, friendly and sensitive, whereas the other was cool, reserved and serious. She felt comfortable with the easy-going younger brother, San Jae, but yet her heart was strongly attracted to the quiet, intense and enigmatic elder brother, Min Chul.

Whenever Min Chul was near her, her heart would miss a few beats and her eyes would be drawn to where he was. Each time their eyes met, she would fall under the spell of his piercing gaze. In spite of his aloof facade, she found her heart drawing close to him. She knew she was losing her heart to him. He dominated her thoughts and surrounded her senses. Although she knew in her heart it was risky to fall in love with a man like him, she could not resist the magic of his magnetism. Before she could stop herself, she gave her heart to him completely. However, fate dealt a harsh blow to her and shattered her dream of fulfilling love, when she discovered she had a terminal illness.

Lee San Jae (Ryu Shi Won), the gentle, musically talented stepbrother of Min Chul. His mother married Min Chul's father after the demise of his own father. Despite his passion for music, he was denied the chance to have a career in this area by the instruction of his stepfather. This agonized him greatly. Hence, he could only pursue his passion under a pseudo identity, 'Zero'. The songs he composed were very popular over the Internet and had also stirred up much attention in the music scene. Though there was much speculation about him, no one actually knew his real identity, until much later. Since young, he had tried very hard to establish a closer relationship with his stepbrother and sister, but his efforts were in vain. They ostracized him totally, making his attempts futile. He was deeply hurt by their actions, but he did not blame them, as he could understand their reasons for doing what they did.




Yeon Soo was the glimmer of light in his depressing life. She brightened his life with her sweet disposition and genuine smile. With her, life became hopeful for him. Thinking about her and being with her brought immense joy to him. She was the angel in his life. Before long, he also lost his heart to this sweet angel.

Kim Sae Na (Lee Jung Hyun), the character you love to hate. She was immature, willful, spiteful, insensitive and stubborn. Her obstinate character made it difficult for people to treat her cordially. The only person who was able to bear with her intolerable attitude was Yeon Soo. Many times, she had said or done mean things on purpose to upset Yeon Soo. There were also countless times when she took Yeon Soo for granted and hurt her feelings repeatedly. But regardless of her actions, Yeon Soo remained gracious to her faults. At the same time, she resented the fact that Yeon Soo was the object of San Jae's affections, rather than her. She tried means and ways to gain his attention, but he only had eyes for Yeon Soo. As a result, this had also caused the gap between her and Yeon Soo to widen.

Yet, from another perspective, she was a victim of her own circumstances too. From young, she had learnt to protect herself and mask her disappointments by putting on a belligerent front. She was unwilling to show her soft side to anyone, except Yeon Soo, for fear of appearing vulnerable. To her, it was not acceptable to be seen as weak, for she was afraid that others would use her weakness as a weapon against her. In a way, it was also understandable why she behaved the way she did.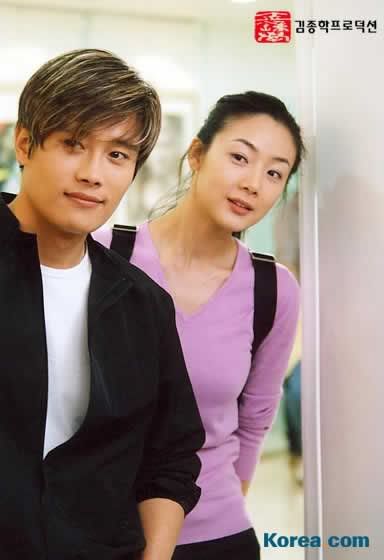 Afterthoughts

Min Chul and Yeon Soo had come a long way before their love blossomed into fruitful fulfillment. Obstacles were cast in their way one after another, testing their feelings for each other again and again. Each time, whenever their love was about to reach a higher level, something would occur to hinder their progress.

San Jae's feelings for Yeon Soo also implicated the development of their relationship at some point in time, though later on, he chose to continue loving Yeon Soo in his own way. But ultimately, true love prevailed. Min Chul and Yeon Soo's deep love for each other enabled them to overcome every single obstruction in their path. Not even Yeon Soo's illness could tear them apart.

It was amazing to witness Min Chul's gradual transformation from the cool, reserved man to the caring, loving husband every woman longed for. Indeed, love does wonderful things to people and it has the power to thaw even a heart made of glacier.

Lee Byung Hun's performance in 'Beautiful Days' is remarkable. He has delivered an outstanding portrayal of his character, Lee Min Chul. Throughout the whole show, I could not take my eyes off his suave, imposing image. I was also very impressed with how well those stark white shirts fitted his proportional frame. In my opinion, Lee Byung Hun is a versatile actor, who is able to become the character he is given to portray. In 'Beautiful Days', he had masterfully captured the essence of Min Chul and portrayed the character with finesse. His character as Min Chul had also left a lasting impression in my heart. I believe he would generate the same impact in me for any role he takes on.

Finally, I just want to say, watching 'Beautiful Days' has been a beautiful experience for me.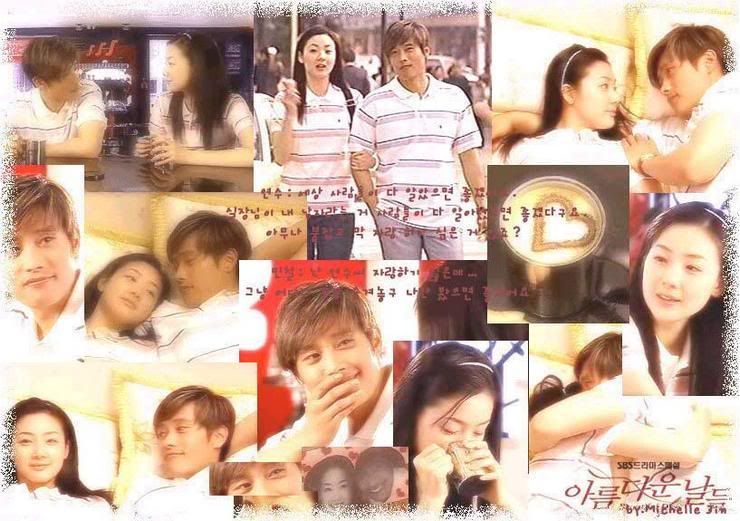 Beautiful days Kiss scene


Beautiful days final concert