Check out related photos compiled at our Gallery

captures from various media-portals & fan-sharing at EverythingLBH
EverythingLBH.com thanks every fan-sharing ardently with our utmost gratitude
Bungee Jumping Of Their Own 번지 점프를 하다 2001
Love that Never Dies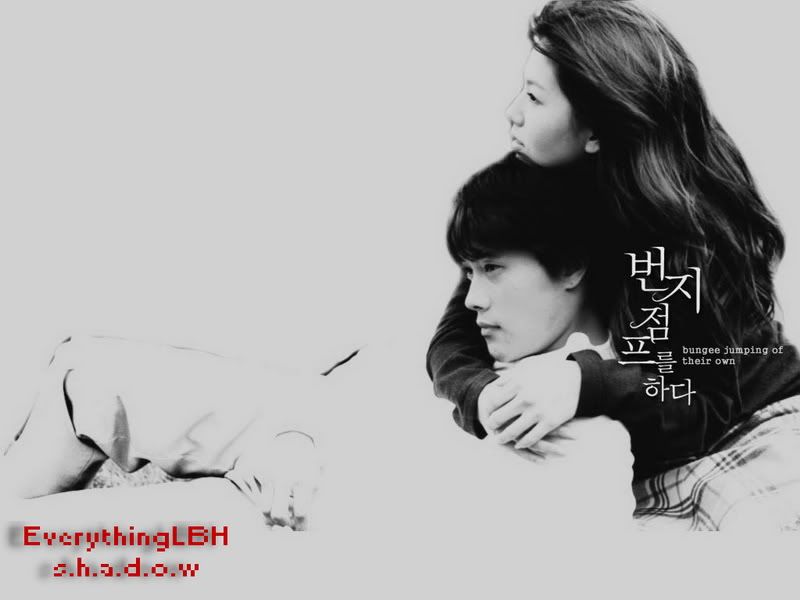 Love that Never Dies - Beonji jeompreul hada, 2001
Director: Kim Dae Seung
Starring: Lee Byung Hun (as In Woo), Lee Eun Ju (as Tae Hee), Yeo Hyun Soo, Hong Soo Hyun, Lee Beom Soo
Screenplay: Ko Eun Nim
Production Company: Noon Entertainment
Release Day: February 2, 2001
Genre: Drama
Info: kmdb.or.kr




The summer of 1983. Seo In-woo, majoring in Korean language & literature, has not believed in love and fate, but he falls in love with In Tae-hee majoring in sculpture at first sight. However farewell comes unexpectedly just as his love came before. In-woo is waiting for Tae-hee at the platform where he is supposed to leave for his military service. But Tae-hee doesn't arrive up until the very last. 17 years later. In-woo has forgotten Tae-hee and married another woman. Now he has become a high school teacher. However love hits him again, and the object of his love is his 17 year-old male pupil, named Lim Hyun-bin. He can't accept his emotion at first, but he feels the In Tae-hee of 17 years ago from Hyun-bin's every action. Her unique curiosity, peculiar habits and especially the lighter of 17 years ago which Tae-hee made! Tae-hee had been in a car accident on her way to the platform where In-woo waited for her and left for his military service 17 years ago. She died. She was born again as Hyun-bin, In-woo's male pupil. Now,they drown themselves off a beautiful cliff in New Zealand with the unwavering faith of meeting in the next life. They look like a couple of birds flying high...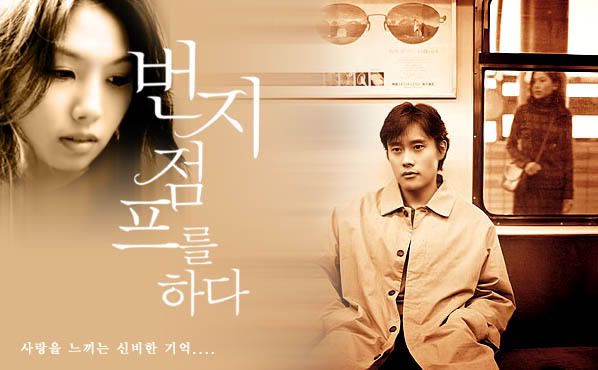 Director Kim Dae-seung's debut feature, "Bungee Jumping of Their Own" , screenplay by Ko Eun-nim, is not just another teen romance story - it's THE love story defined. If you think "Romeo and Juliet" is the all-time greatest of love stories, wait till you finished watching this film. True love knows no bounds, irrespective of what others may perceive or say.


Synopsis
: In-woo and Tae-hee are two college freshmen who didn't believe in love at first sight, but later find themselves wrapped in a deep relationship that would last forever. One day they vow to make their love eternal by sealing it with a bungee jump. But their promise is never fulfilled when Tae-hee suddenly disappears out of In-woo's life for what seems like eternity. Seventeen years later, In-woo is still unable to get Tae-hee out of his mind even though he's married and has a loving family. While giving a lecture to his students, In-woo is reminded of the memorable times he spent with Tae-hee when one of the students asks about his first love experience. From this point on, In-woo thinks nothing of it until the student rehashes habits and sayings that are so reminiscent of Tae-hee. Clinging onto his hope that he will meet Tae-hee once more, a strange mystery unfolds as In-woo tries to discover who this student really is.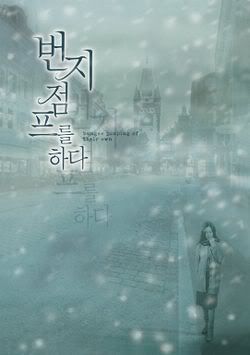 Review
: For viewing appreciation, it's best not to read/know much about the film and simply let the story develop and unfold before your eyes. Have patience with the pair of young love getting upset and making up, apart and together. Those rainy scenes of walking, drenching, standing, with or without umbrella, are heartbreaking, cold and warm all at once. In-woo (the young man who became the teacher years later) and Tae-hee (the young lady he helplessly loves) are clearly inseparable lovebirds. Director Kim presented the situations in the most natural way. Little details are revealed as the story progresses, and as we see In-woo teaching a class of high school boys, cut to at home he's talking to a little girl - so he's married with a daughter. Is it Tae-hee? Gradually, more periodic flashes of memory occur, and little observations like student Hyun-bin's drinking with little finger up, or asking a familiar question deja vu.

The acting is sensitive and convincing; the cinematography is skilful and impressive (the beginning aerial sequence gives one a breezy feel); and the music has a calmness to it; also editing and sound (like the brief playing of "When I fall in love" just loud enough crooning in the background) - all fittingly complemented the script. It is refreshing to believe what happened or could happen to the central characters (three, essentially two) in "Bungee Jumping of Their Own."

Filmmaker Kim Dae Sung, who would go on to helm 2005's Blood Rain, makes his feature length directorial debut with an unconventional love story that boasts an even more unconventional title, Bungee Jumping Of Their Own! The film begins in 1983, when university student Seo In Woo (Lee Byung Hun, from A Bittersweet Life and Everybody Has Secrets) falls in love with In Tae Hee (the late Lee Eun Joo, from Taegukgi and Lover's Concerto) a young woman with whom he shares his umbrella during a rainstorm. Their blossoming relationship is shown incrementally, in ways that accentuate the comedy of their situation, while at the same time conveying a sense that the two share a deep bond, one that will later prove pivotal to the story's outcome.




After learning that In Woo must leave for his compulsory two year service in the military, the film flashes forward seventeen years to find that the young man has now matured into a confident high school teacher. But as the film slowly reveals, he is married not to Tae Hee, but to another woman. It seems Tae Hee died some seventeen years ago, and through a series of clues, In Woo begins to suspect that a teenage boy named Lim Hyeon Bin (Yeo Hyun Soo, from Holiday and Birth of a Man) is the reincarnation of the girl he loved all those many years ago. Despite being a heterosexual, In Woo begins to fall in love with the student, discovering that true love really has no boundaries. A romantic melodrama at its finest, this brave, deceptively transgressive film handles its tricky subject matter with sparkling grace, culminating in a dark finale that is both tragic and transcendent.


Related Links
imdb l koreanfilm.org l asianmediawiki l hancinema.net l visitkorea.or.kr l wikipedia l heroic-cinema l amazon.com l yesasia.com

Despite being shackled with perhaps the dumbest English title in history of Korean film, Bungee Jumping of Their Own has drawn interest both in Korea and abroad for its unusual story and the fine performances of its actors. Its strength at the domestic box-office came as somewhat of a surprise, particularly given that it flirts with the issue of homosexual relationships and the hostile reception they usually receive in Korea.

The film opens in 1983, when university student In-woo becomes infatuated with a woman who shares his umbrella in a rainstorm. Their developing relationship is presented in fragments that highlight the awkwardness and humor of their situation, and yet the underlying seriousness of their feelings end up forming the crux of the story. After learning that In-woo must leave for his obligatory two-year service in the military, we jump 17 years into the future to find him as a high school teacher, married to another woman. His earlier insecurities appear to have vanished, and he commands the respect of his students for his passion and his willingness to stand up for their rights...

This is the debut film by director Kim Dae-seung, who worked for many years with Im Kwon-taek as an assistant director for such films as Sopyonje, The Taebaek Mountains, Festival, Downfallen, and Chunhyang. Although Bungee Jumping of Their Own does not feel in any way like an Im Kwon-taek film, the time Kim spent as an assistant director appears to have paid off, and he is surely a director to keep an eye on. Each of the film's three major segments contain vivid scenes, presented in a manner that strips them of their sentimentality. The film's opening is striking in its visuals, humor and sadness, while the scenes shot in the present contain an unusual energy. Later in the film the mood turns much more serious and issue-oriented, in an unusual plot twist that I omitted on purpose from the above synopsis.

One effect of these various moods is that it showcases the acting of Lee Byung-heon, who since his role in Joint Security Area has earned great respect for his talent (as opposed to his looks, which have always attracted notice). In Bungee Jumping of Their Own he excels, drawing laughs, respect and fear from his viewers in turn. Actress Lee Eun-ju is also outstanding in her smaller role, with her words and manner establishing the young couple's relationship as the key event of their lives.

The ultimate question for this work is whether it all holds together, as it unites a myriad of clashing moods and themes. At times it feels uneven, like it tried to cover too much ground, but the originality of this film will ensure that viewers do not soon forget it.
(Darcy Paquet)
Bungee Jumping of Their Own


This critically-acclaimed supernatural love story from Korea beings with In-woo (Byung-hun Lee) and Tae-Hee [Eun-ju Lee), a pair of college students, meeting and falling in love in 1983. After following the development of their relationship, the plot jumps ahead seven years In-woo is now a high school teacher, married to a different woman, and still displaying the emotional scars of whatever happened between him and his former lover. The remainder of the film fills in the blanks in his life, and resolves his heartbreak in a truly surprising way. ~
Tom Vick
, All Movie Guide MTV.com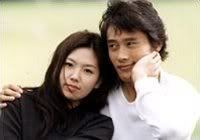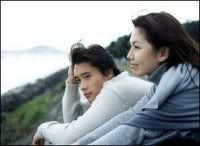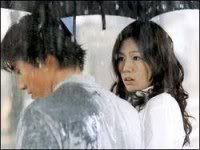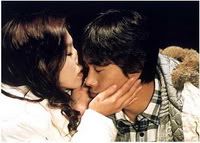 This time I will be born as a girl,
But what if I am born as a girl too
I guess I will wait again
If you jump from a cliff, you said your life will not end here.
We will meet again and fall in love.
It not because I love you, but because what I can do is love you.
I will love you forever
'Bungee Jumping of Their Own' trailer
'Bungee Jumping of Their Own' MV
Bungee Jumping Of Their Own Waltz Scene
Poster Photoshoot with LBH and LEJ in New Zealand