EverythingLBH.com thanks every fan-sharing ardently with our utmost gratitude
All In 올인 2003
Kim In-ha (Lee Byung-heon) is an orphan and grows up with gambler Kim Chi-su. He falls in love with Min Su-yeon (Song Hye-gyo) and makes friends with Choi Jeong-won (Ji Seong), the son of hotelier Choi Do-hwan (Lee Deok-hwa). Jeong-won becomes In-ha's best friend, he meets In-ha's girlfriend Su-yeon, and falls in love with her.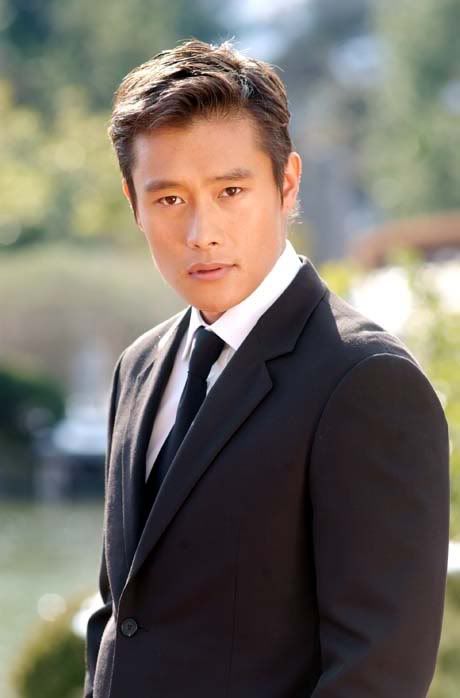 In-ha is accused of murder by Jeong-won's father and makes an escape to the United States. In Las Vegas he meets a teacher of card games and becomes a professional gambler. After he wins the World Poker Championship, he returns to Korea to run a casino and hotel business. Back home, he contends for victory and success with his friend but rival, Jeong-won.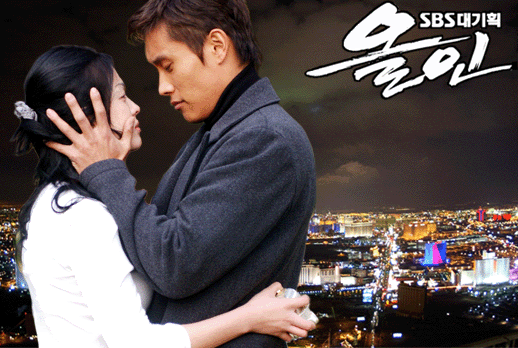 Complete drama introduction thanks to il_mare at spcnet.tv


Kim In-ha: Lee Byung Hun (Beautiful Days)
Choi Jung-won: Ji Sung (Days in the Sun)
Min Su-yon (aka Angela): Song Hae Gyo (Autumn Tale)
Suh Jin-hee: Park Sol Mi (Winter Sonata)
Choi Do-hwan (Jung-won's dad): Lee Duk Hwa (Age of Warriors)
Yoon Hye-sun (Jung-won's mom): Sun Woo Eun Sook (Autumn Tale)
Kim Chi-soo (In-ha's uncle): Im Hyun Sik (Cinderella/Sweet Bear)
Lee Hyun-ja: Park Won Sook (Romance)
Chairman Suh Seung-don: Jo Kyung Hwan
Jenny (Korean girl in U.S.): Kim Tae Yeon
Yoo Jong-ku (In-ha's friend from prison): Huh Joon Ho (Hotelier)
Detective Park Tae-joon (In-ha's hometown friend): Choi Joon Yong (All About Eve)
Yoo Jung-ae (Hyun-ja's daughter): Choi Jung Won (Sweetheart)
Yim Dae-chi (Gang leader): Park Sang Myun (Shoot for the Stars/Her House/Bad Boys)
Yim Dae- soo (aka Shorty): Jung Yoo Suk
Director Sohn: Kim Ha Koon (Piano/Secret)
Manager Jang Mi-ran: Choi Ran (This Is Love)


Scriptwriter
: Choi Wan Kyu l
Producer
: Yoo Chul Yong

Kim Chi-soo is a professional gambler a.k.a. hustler. He travels around cheap gambling dens with his young nephew Kim In- ha, gambling and hustling to make a living. In-ha grows up under such circumstances, and eventually ends up as a 'partner-in-crime' with his uncle. In-ha also picked up the skill of gambling, and as a young teenager, his hands became quicker than the eye. He has a bunch of friends and they are street kids who hang out in the poor area of Yong-doo Pu, committing petty crimes and getting into fights.

During one of Chi-soo and In-ha's narrow escapes from their usual gambling escapades, in the train on the way home, In-ha meets a girl named Su-yon. In-ha steals from the food cart, and is questioned by Su-yon for stealing. When they get off the train, Su-yon is robbed and loses her precious music box left behind by her dead mother.

Su- yon is traveling to the city to look for her father who works in a cinema screening movies. But she meets him just in time to see him get beaten up by gangsters over an unpaid loan. She moves in with her father in the cinema. Unknown to Su-yon, In-ha is the leader of the street kid gang who robbed her. Together with Yoo Jung-ae, the group are childhood friends. Jung-ae is in love with In-ha, but In-ha can't forget Su-yon whom he met in the train. The gang congregates in the basement of the same cinema that Su-yon's father works in. In-ha and Su-yon meet again in the cinema. In- ha returns the music box to Su-yon, but gets a slap across the face. In-ha is intrigued by Su-yon's reaction and tries to get close to her.

Chi-soo insists that In-ha return to school and stop hustling with him. While attending high school, he meets Choi Jung-won, the son of a wealthy businessman. Jung-won is the brightest student in class, but is a rebel within. Jung-won's father Choi Do-hwan is an unscrupulous businessman. Jung-won does not approve of his father's unorthodox and ruthless methods of doing business. He also feels ashamed that his father made use of his mother and himself to gather business favors (Choi Do-hwan brought his wife and son, and knelt down in front of his business benefactor Director Suh and his daughter to secure more business favors. On the same day Choi Do-hwan beat up a long-serving loyal employee over some mistakes he committed).

Despite their different family backgrounds, In-ha and Jung-won become quick friends. While hanging out together at the cinema (the cinema belongs to Jung-won's father), In-ha sees Su-yon's father being beaten by the gangsters again over his debts. Together with Jung-won, they fight off the gangster. But their elation is short-lived as one of In-ha's friends is captured by the gangsters to lure In-ha to show up. In-ha bravely ventures into the gangsters' den to rescue his friend. In order to exchange for his friend's freedom, In-ha agrees to gamble with the gangster and wins with his outstanding skills. Impressed by his capabilities, the leader of the gang Yim Dae-chi asks In-ha to work in one of his gambling den. In-ha refuses and is beaten up badly for his response. Unmoved by his attackers, In-ha is eventually released. He ends up at Su- yon's doorstep and passes out. Su-yon takes care of the injured In-ha, and they gain a deeper understanding of each other.

To help Su-yon's father repay his debts, In-ha begs his uncle to help Su-yon's father make money from gambling. Chi-soo reluctantly agrees, successfully sets up a gambling game, and makes money for Su- yon's father. Unfortunately, Su-yon's father is ambushed by the gamblers and is killed in the struggle. Su-yon is then kidnapped by the loan sharks upon his death. In-ha, Jung-won and the gang organize an 'operation' to rescue Su-yon. While running away from the gang, one of In-ha's friends has to jump off a bridge to escape from his attacker. In the end, he is hospitalized and crippled for life.

To take revenge, In-ha and Jung-won decide to set fire to the gangster's warehouse. Unfortunately, the 2 teenagers do not know that Yim Dae-chi is sleeping in the warehouse, and kill him with their arson attack. On the day of Su-yon's father's funeral, In-ha and Jung-won are arrested for arson and manslaughter. Jung-won is cleared of all charges because of his father's intervention, but In-ha is stuffed with the entire crime and has to serve 7 years in jail. Jung-won visits In-ha in jail. Shortly after, Jung-won is sent to the US for his studies. Su-yon is taken in by the church under the care of a nun.

The story jumps to 7 years later, and Jung-won is going to complete his studies in the US. He meets Suh Jin-hee and recognize her immediately as Director Suh's daughter. They go out and both share their visions for the casino and hotel business in Korea. Jung-won also shares with Jin-hee about the 2 most humiliating moments in his life. One is when he had to leave his friend behind in jail, and when his father knelt down in front of Director Suh. Jin-hee recalls the incident. She gives Jung-won a kiss and asks him to forget the past.

Su-yon meanwhile grows up in an orphanage on Cheju Island, run by a group of nuns. She is training to be a nun. However, Su-yon realizes that being a nun is not her calling, and requests to leave the orphanage. She is recommended by her guardian to Director Suh. She gets assigned to work in one of Director Suh's casinos on Cheju Island as a card dealer.

In-ha has also grown to be a young man in jail. He gets transferred to a new cell and befriends a fellow inmate, Yoo Jung-ku. In-ha notices that Jung-ku leaves the cell every night for a few hours. He realises that Jung-ku is actually a professional gambler, hired by another inmate Sang-du, a gangster leader, to gamble at night. Apparently, the guards are bribed to allow such activities to happen every night, and the respective leaders' henchmen in the outside world would do the settlement of the monies accordingly.

Jung-ku witnesses In-ha's gambling skills and asks him to help with an upcoming game against another hired gambler of another gangster leader. The opponent goes by the nickname of 'Shorty'. In-ha agrees and is shocked to find that his opponent is actually Yim Tae- soo, the younger brother of Yim Tae-chi the gangster leader who died in the warehouse fire. In-ha manages to win the game, much to the pleasure of Sang-du. But Yim Tae-soo is furious to see In-ha again and vows revenge on his brother's death. In-ha completes his time in jail and is released. He reunites with his childhood gang friends. One of them, Park Tae-joon, is a policeman, but he is a crook cop who accepts bribes on the side. Jung-ae, Chi-soo, Hyun-ja and another of In-ha's friends work in the same nightclub owned by Jung-won's father. The crippled one works in the same cinema that they used to hang out as the poster man.

In-ha finds work with Jung-ku at a casino in Cheju Island as a security staff. In-ha tries to look for Su-yon at the orphanage, but finds out that she has left. Unknown to him, he is working in the same casino as Su-yon. Jung-won also returns from the States and joins the same casino under the employment of Director Suh. Jin-hee is posted to the same casino to work as a card dealer to learn the workings of the casino. Her identity is kept a secret to all in the casino. She ends up sharing the same room with Su-yon. The 4 lives will be changed forever with this reunion at the Jungmun casino.

Su-yon reunites with In-ha and soon after they become a couple. In-ha's gambling instincts is also recognized by Director Suh, and is quickly promoted to the position of Pit Boss in the casino. However, In-ha is constantly haunted by his feud with Yim Tae-soo. In the meantime, Jin-hee admits to Jung-won that she likes him, and would like him to be her boyfriend. She believes that with her wealth and his intelligence, their union will bring benefits to all and enable her father's casino empire to scale to greater heights. However, Jung-won refuses Jin-hee's love as he cannot forget the humiliation he felt 7 years ago.

Choi Do-hwan has his eyes set on the buy-out of another casino hotel, Sea World Hotel on Cheju Island, which Director Suh has already indicated his interest. He engages Sang-du to convince the respective shareholders of the casino to sell them his shares. Jung-won learns of his father's underhanded plans, and inevitably gets caught up in his plot. Sang-du conveniently decides to take a stake of the casino as well by devising a plan to be a shareholder. He tracks down In-ha to gamble for him and drip one of the key shareholder (Han Myung Jin) dry. In exchange, he will negotiate peace between Yim Tae-soo and In-ha (Sang-du is Yim Tae-soo's gang leader), Sang-du will also have Yim Tae-soo give up incriminating evidence of Detective Park's bribery acts. In-ha unwillingly agrees. However, when Han Myung Jin dies after his game with In-ha and Jung-ku, both are implicated by his death. Desperate and with no options, they start their lives as fugitive, and run away to the States for fear of being prosecuted by the law.

Choi Do-hwan succeeds in his takeover and snatches Sea World Hotel right under Director Suh's nose. Jung-won leaves Director Suh's employment to join his father in the new casino. Su-yon is left behind, without a word from In-ha, and heartbroken by his abandonment. Jung-won comforts Su-yon, and tries to woo her. But Su-yon can't forget In-ha and decides to leave Korea to further her studies on hotel management in the US.

In-ha and Jung-ku try to rebuild their lives as illegal immigrants in the US. In-ha manages to find employment as the security staff of a mafia boss in LA. Su-yon and In-ha meet again in the US for the second time. They get back together and want to get married, but on their wedding day, In-ha is shot by the enemies of the mafia boss and is left in a coma. Su-yon is told that In-ha died in the crossfire and she is once again heartbroken, and leaves the US.

In-ha wakes up from his coma after 8 months, and is crushed that he has once again let Su- yon down. In exchange for what he has done, the mafia boss agrees to release In-ha and Jung-ku from his employment. In-ha spends a long period of time mourning for his lost love. He calls Jung-won to let him know that he is alive, but is instead chided by Jung-won to be a letdown and that he does not have the right to love Su-yon anymore. While back in Korea, Director Suh and Jin-hee feel betrayed by Jung-won as he crossed over to work for his father. He manages to poach staff and customers from Jungmun casino and even orchestrates a successful takeover of Jungmun casino. Jung- won continues to shower Su-yon with attention and affection although she continues to mourn for In-ha. Eventually, Su-yon recovers from her mourning and seeks employment at Jungmun casino, which is now under the care of Jung-won.

Jenny and Jung-ku, unable to bear In-ha's self-destructing ways, decided to rejuvenate his interest in life with gambling. They engage a professional professor to teach In-ha the art of poker. With his natural instinct for gambling, it is not long before In-ha emerges as the poker champion in the Las Vegas World Champion poker competition, and begins his life as a professional gambler. His win is witnessed by Jin-hee, who happens to be in Las Vegas on a business trip. Jin-hee returns to Korea and tells Su-yon of her sighting, but Su-yon is not convinced that In-ha is alive.

Another professional gambler Michael Jang witnesses In-ha's skill. He is impressed with In-ha and tempts In-ha to participate in a game that will require staking his life. Intrigued, In-ha agrees and in the process returns to Korea where he inevitably heads for a show down with his childhood best friend, Jung-won.


All In artwork credited to the original artist
March 2005: ALL IN FAN REVIEW
By
Walesa J. Mercurio
sokorean.com
"All In" is a realistic and commendable work of art. Life can be compared to a gambling wherein you have to take courageously all risks -- either you fail or succeed! What is important, you made a choice! You can't always be lukewarm and play safe. All the risks you take in gambling are the same with the struggles in life you take to survive. Though All In's theme is gambling, neither does it patronizes nor criticizes gambling. Fair treatment though-- presented the pros and cons of gambling. Lesson that viewers could get: present struggles in life may turn you out to be good person; that is if you view struggles in a optimistic way. Same with gambling, you need to be knowledgeable about probabilities so you would perceive the consequences and make control of your remaining cards. This work of art -- taking risks, really is applicable to love life, business and the like. I really appreciated it!

I recommend that you buy a copy of "All In." After watching it, I lend it to my office mates and they've actually watched the whole episodes twice - - meaning it's really worth watching. The ending is good! Both the lead actor and actress end with each other arms after realizing that they love each other and can't live without the other. "All In" portrays the metaphors of life being compared to gambling. It's very realistic and full of lessons in life.
Drama Homepage
SBS
Producer
Yu Cheol-yong

Cast
Lee Byung- hun, Song Hae-gyo, Ji Seong, Pak Sol-mi

Broadcast
January 15, 2003 ~ April 3, 2003

Awards
Best Actor 39th Baeksang Arts Awards 2003 (Lee Byung Hun), Best Performing Actor - Korean TV Awards 2003 (Lee Byung Hun), SBS 2003 Awards - Daesang Grand Acting Award - Lee Byung Hun, Best Actress Award - Song Hae Gyo

Related links
d-addicts.com l koreanwiz.org l CINE21 l wikipedia l koreandrama




On March 3, 2003, eighteen reporters from Hong Kong, Taiwan, Singapore, and Thailand were in a bustle in Jeju International Airport. Why did they come to Jeju Island, one of the most beautiful places in Korea. The answer is All In, a special TV drama produced by SBS (Seoul Broadcast System) based on the true story of Cha Min-su, a pro gambler and a pro janggi(Korean chess) player. Mr. Cha is the model for the main character Kim In-ha, played by Lee Byung-hun. Mr. Cha has had an even more dramatic life than what was portrayed in the drama. He went to Las Vegas with only 18 dollars and became a millionaire. All In is a story about a passion for success, victory and defeat in business and at the casino, and a love sorrowful and pure. It was inspired by Mr. Cha's fiction-like life.

Lee Byung-hun plays an orphan who became a great pro gambler, and his sweetheart is Song Hye-gyo. These two make this drama extremely popular with a program rating of over 40 percent in Korea. They received hard training in Las Vegas and at a special casino in Korea. While making the film in Las Vegas the whole staff applauded their talents and hard work. Also, Jeju Island is in the news quite a bit these days and the All In drama sets there are becoming popular. Many tourists have already visited the sets at Seobjikoji and other studios, and more tourists are expected to come steadily. All In has already signed a contract with G-TV in Taiwan, and is hoping to be exported to I- TV in Thailand, Hong Kong and Singapore.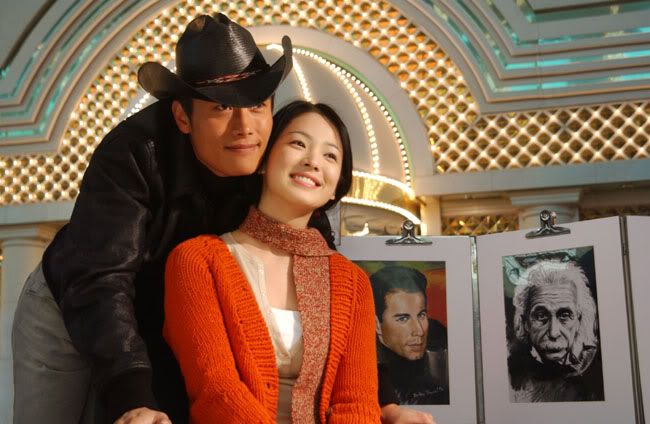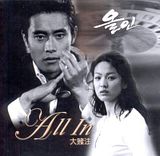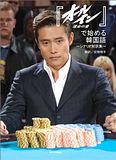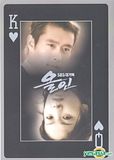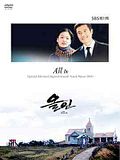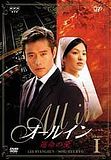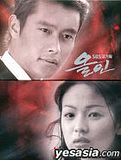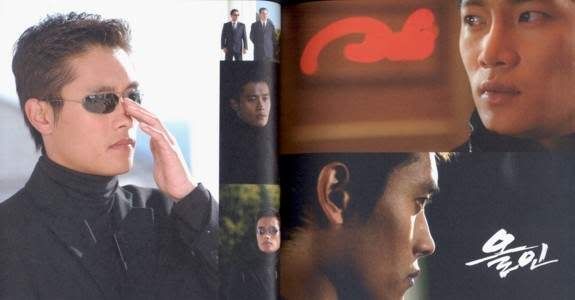 THE STORY
(Source: ALEXBEAN.COM)


Kim In-ha was born to be a gambler. As a child he would travel around town with his uncle, a professional gambler who earns his living by hustling others. As his uncle's "partner-in-crime" In-ha quickly learned how to survive the streets, relying only on his street smarts and gambling skills. Along with his friends, he would commit petty crimes and engage in many fights. Then on one chance encounter in a train he meets Soo-yon, the love of his life.

In a way, Soo-yon's life is a little bit tragic as well. Soo-yon's mother had recently passed away and the only living relative she has remaining is her father who works in a theater as a film projectionist. When she first met to see her father, he was getting beaten up by a group of thugs over an unpaid loan. Seeing as she had nowhere else to go, she moves in with her father and helps out at the theater.

In-ha would frequent the theater to get closer with Soo-yon. One day, he happened to witness Soo-yon's father getting beaten up by a group of loan-sharks with Soo-yon caught in the middle. Enraged, In-ha fought off the attackers with the help of new best friend Choi Jung-won.

To help Soo-yon's father repay his debts, In-ha begs his uncle to help him out. His uncle agrees and in the end they were able to earn the money to cover the debts. But tragedy always have to happen. On the way home, Soo-yon's father was ambushed by gangsters and was killed in the process. Since Soo-yon's father was killed and the debt was left unpaid, the loan sharks kidnapped her as payment. Enraged, In-ha led a rescue attempt to save her, which resulted in one of his friend becoming crippled for life. As revenge, both In- ha and Jung-won decided to set fire to the gangster's warehouse. They were unaware that the leader, Dae-chi was still in the warehouse and accidentally killed him during their arson attack. Jung-won was clear of all his charges but In-ha was left to serve 7 years in prison for the crime. We then fast-forward to the future and we are revisited with the lives of In-ha, Soo-yon, and Jung-won again; this time played by actors Lee Byung Hun, Song Hae Gyo, and Ji Sung, respectively. The three are re- united, and that's when the story begins.

The show is about gambling and going "All In" by sacrificing everything you have for the one you love. There's a lot going on in this movie. It's about gangsters, mafia, politics, and corruption. There's a lot of fighting and deception in the show, but it's also a story about loyalty and love. Like any typical Korean drama there's the obligatory love-triangle. There was a fourth character played by Park Sol Mi of Winter Sonata fame, but her role was very minor. It's too bad because they could have fleshed out her character some more.


What I like about the show
:

Lee Byung Hun and Song Hae Gyo. The two fell in love in real life during the filming but are now broken up. (a little useless information in my part) Lee Byung Hun is always good in all the roles that he plays and Song Hae Gyo is beautiful as always. I think that All In is a very inspirational show. Despite the unfortunate events the two leads go through, they remain true to one another. One great thing about All In is that the show isn't that predictable. Sure, we know that In-ha will eventually end up with Soo-Yon and the good guys will eventually win, but there were so many different sub-plots that the viewers do not know what will happen next. There's a lot of action in addition to the sappy romance and one can learn a thing or two about the harsh reality of business with all the politics and betrayals.


What I didn't like about the show
:


I didn't really like the side stories with In-ha's uncle. It's meant as a comic relief, but with so much that is going on in the show it just became a nuisance watching him. His presence didn't really add anything to the story. There were some slow moments in the series, and it could have been two hours shorter if they hadn't repeated the key scenes so often. The biggest problem I have about the series is the horrible English subtitles!!! I know that it has nothing to do with the show, but it really irritates non-Koreans like me.


How do I rate this show?
Recommended
. Go watch it. If you want to watch a drama series with a decent storyline, watch All In.


"All In House" opens on Jeju Island
english.tour2korea.com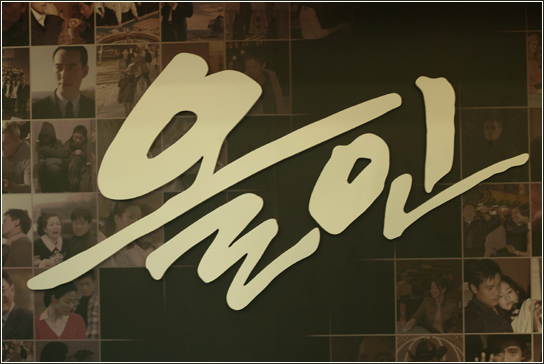 In commemoration of the popular drama in 2003 All In starring
Lee Byung-hun
and
Song Hye-kyo
, a ceremony was held at the opening of the All In House at Jeju Island's Seopjikoji. The All In House opened its doors on June 3, 2005, and is Korea's first drama memorial hall. Jeju Island's Southern district Seopjikoji was the main filming location of All In, but suffered severe damages during a hurricane and the site was cleared. The new All In House is a collaboration between the All In production company and SBS Production. The reconstructed church and convent sets will be exhibited to the visitors. The All In house took 18 months to build, with two underground floors (B1 and B2) and a ground- level floor, on 270 pyeong of land. The reconstruction cost more than three billion Korean won.

The ground floor displays include items from the drama, "making of the film", the film on the Grand Canyon set, and also the music box which served as the link between In-ha (Lee Byung-hun) and Soo-yeon's (Song Hye-kyo) love. The B1 level has a small cinema section showing an All In trailer using computer graphics, and a souvenir shop, café, and outdoor rest area.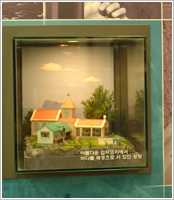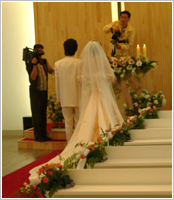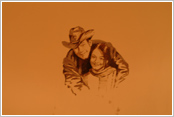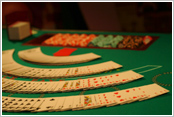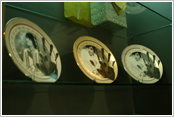 All In OST - Just Like the First Day by Park Yong Ha