Related captures from various sites & fan-sharing at EverythingLBH and LBH-soompi.com

Check out more photos compiled at our Gallery & Related updates here / here

EverythingLBH.com thanks every fan-sharing ardently with our utmost gratitude



Three...Extremes / 3 Monster 쓰리, 몬스터 2004



From the Nightmares of Three Horror Masters
Takashi Miike, Fruit Chan, Park Chan-Wook

Related links kmdb.or.kr l imdb.com l wikipedia l CINE21 l amazon.com l dvdbeaver.com l yesasia.com





CUT
Director: Park Chan Wook
Writer: Park Chan Wook
Starring: Lee Byung Hun, Kang Hye Jeong, Im Won Hee
Release Date: August 20, 2004
Duration: 48 minutes
Genre: Horror

He is rich, talented, and kind-hearted. He lacks nothing in life and is a successful film director. One day, a man breaks into his house. He is trapped in a movie set that looks exactly like his house. The intruder says he had done it just because the director is kind-hearted. He had brought a child with him and tied up his pianist wife with piano strings. He threatens to cut his wife's fingers if the director doesn't kill the child. His wife's fingers, or the child's life - which should it be? The director finds himself entangled in a horrific dilemma.

Synopsis: A man (Im Won-hee) kidnaps Yoo Ji-ho (Lee Byung-hun), a rich and handsome film director, and takes him, his wife (Kang Hye-jeong) and a random innocent child to a film studio that exactly resembles Yoo's luxurious house. The intruder demands that Yoo kill the child, and for every five minutes the director hesitates, he cuts off one of the fingers of Yoo's wife, a classical pianist. The intruder's motivation is simple. He thinks Yoo has never done anything bad so he wants to see him doing something really evil.




Review: Now this is one gruesome story, which revolves around a movie director (Lee) and a former extra of his that's gone completely insane and terrorizes the director and his wife at their home. Park's short story touches on adultery, relationships, regret, fame and childhood memories - as well as featuring amputation, torture, child abuse, and a crazy set - as Lee and his kidnapper spar until the shocking end. This is the most graphic of the three stories, and the most brutal. But the twists and turns that happen towards the end, tend to confuse the whole story. Nevertheless, this is a great little horror movie.




THREE, MONSTER

Year of Production: 2004
Directors: Fruit Chan, Takashi Mike, and Park Chan Wook
Genre: Horror
Produced by: Korea, Japan, and Hong Kong
Production Company: Bom (Spring) Movie Company, Applause Pictures, and Kadogawa-Daiei
Cast: Lee Byung Hun, Kang Hye Jeong, Im Won Hee

Lee Byung Hun Stars as Park Chan Wook ... "Three, Monster"

Credits: Original Korean Article by Lee Kyun Seong (email: gslee@inews), translated by Splash

Director Park Chan Wook, the recipient of the Grand Prize of the Jury at the Cannes Film Festival, leaves a permanent mark of himself on screen through Top Star Lee Byung Hun. Through his autobiographical work "Three, Monster," Director Park Chan Wook delivers a realistic portrayal of himself through Lee Byung Hun in the role of movie director.

Lee Byung Hun's leading role as movie director reminds one of Director Park Chan Wook who has earned a well-deserved place as the director representing Korea to the rest of the world through the success of "Old Boy" and his Cannes Film Festival Grand Prix award.

Besides the societal setting, the details of Lee Byung Hun's personal life in the movie are extremely similar to Director Park's, especially in the depiction of him as the movie director who always puts his family first and thus maintains a happy marriage, just like Director Park in real life. Moreover, qualities such as consideration towards his staff, kindness, warmth, and popularity, make him undeniably the good guy in the movie.

In the movie, there is a scene when the movie director played by Lee Byung Hun adjusts the filming schedule according to the needs of his staff, rather than his own, and questions whether it is better to have 60 people losing sleep or just one person losing sleep, which was what Director Park Chan wook was believed to have actually said during the filming of "Old Boy".

When asked about his role to portray Park Chan Wook realistically as a cool and popular director in the movie, Lee Byung Hun revealed that he did not feel the need to do research on it. Not only did he simply base his character on Director Park Chan Wook, he also executed such an outstanding performance that one could not help getting confused who the director in the movie really was i.e. Director Park Chan Wook or Lee Byung Hun. On the set of the movie where the crew of "Old Boy" got together again to work on "Three, Monster," everyone was overwhelmed by the similarity between the movie director in the movie and Director Park Chan Wook; like everyone else, Director Park Chan Wook was so overwhelmed by Lee Byung Hun's realistical portrayal of Park Chan Wook (himself)that he remarked that Lee Byung Hun could now become a director.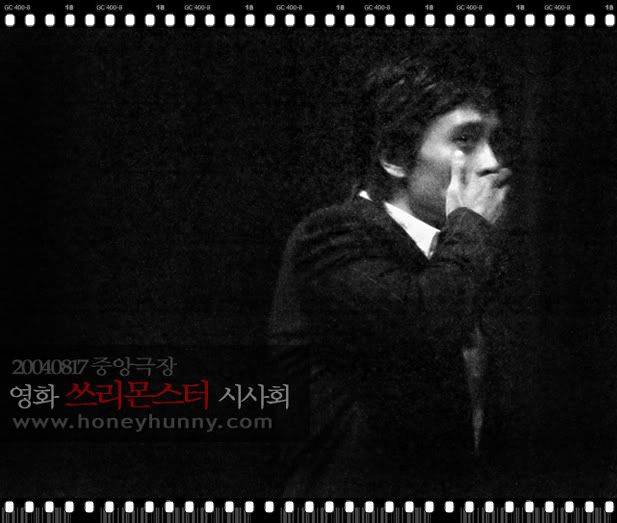 "Three, Monster," a movie where internationally-renowned director Park Chan Wook and Korea's top actor Lee Byung Hun meet and deliver a horror style unique to themselves, is a omnibus movie that sees the collaboration of 3 countries in Asia. The movie, which relates what happens when a popular movie director is abducted by supernatural forces one day and has his life turned upside down, is scheduled to be released to audiences in August 2004.

RYU Ji-ho is a successful film director who has earned wide and solid respect from audiences and critics alike. Wealthy, respected, talented, happily married, good-looking and also kind in nature - everything about Ryu is the definition of Mr. Perfect... that is, until he returns home one day after finishing a shoot to encounter a complete stranger in his living room.

The stranger is a male extra whom Ryu never paid attention to. Probably no one else ever did either. Madly jealous of the director's good fortune, the man is there to destroy. He has brought along a child and has taken Ryu's pianist wife as hostage. He offers Ryu two choices, to kill the child or to watch his wife's fingers being cut off - one after another. Either way, Ryu's life will never be the same again. Tormented by the dilemma, the people in the house cannot but fall prey to the madman's monstrocity - which gradually proves itself to be contagious.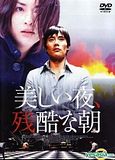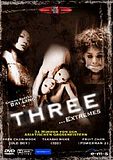 3Extreme American trailer
HERE
Three... Extremes trailer


Park Chan-wook has received much international acclaim for his two unnerving and gut-wrenching vengeance films, "Sympathy for Mr. Vengeance" and "Old Boy" and his contribution here follows along those same lines though not to nearly the same powerful effect. Bloody yet playful at times, one is never quite sure how serious this is supposed to be or whether Park is partly poking fun at himself and parodying his earlier efforts. Shot in bold clean colors encompassed within a classic giallo horror tableau, this is really the only part of the trilogy that might comfortably earn the "Extreme" aspect of the title.

Successful film director, Ryu (Lee Byung-Hun), returns to his movie setting home after shooting a vampire scene at the studio and is captured and knocked out by an intruder. When he gains consciousness he finds himself attached to an elastic material that allows him to roam for a specified distance. He also finds his wife (Gang Hye-Jung) trussed like a marionette with her fingers glued to piano keys by a film extra (Lim Won-Hee) who has lost his mind and is insanely jealous of Ryu's fame. More than this though he hates Ryu because Ryu is so ethical and treats everyone with respect. The captor gives Ryu a choice – to show that he can be evil or he will chop off one of his wife's fingers every five minutes. Surprising confessions spill out of Ryu but this does not satisfy his captor and he gives him one more opportunity to save his wife – commit murder. It gets intense at times, but one still senses that Park was chortling behind the camera at much of this. Source: brns.com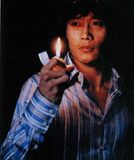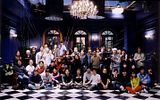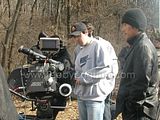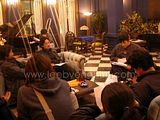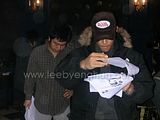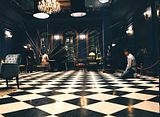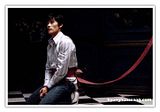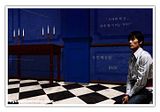 Captures courtesy fan-sharing via honeyhunny.com, byunghunzzang.com, bhfantasyland.com with our gratitude <3