Related captures from various sites & fan-sharing at EverythingLBH

Check out more photos compiled at our Gallery <3 EverythingLBH.com thanks every fan-sharing ardently with our utmost gratitude

December 7, 2004



NEC Wanted Mr. N featuring Lee Byung Hun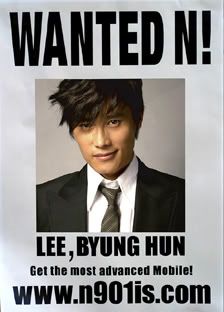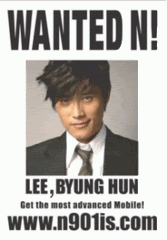 December 9, 2004

The strength of 'Byunsama'

Japan entrepreneurs favour Lee Byung Hun's high marketable value

Source: SportsToday, thanks to Yann/BHfantasyland, Korean-Chinese translation and Aldersgate-LBHsoompi for the English translation

Actor Lee Byung Hun will be a CF spokeman for a reputable well known Japanese brand which is as famous as Sony of which BYJ is the CF spokesman. On 7.12.04, at the press conference for A Bittersweet Life, Player Entertainment confirmed that LBH will be signing a contract for a renowned Japanese brand but there are still some minor hitches that need to be ironed out.

Observers were curious on LBH's CF fee, and their reply was that it would be one of the highest fee negotiated among the top Korean stars which is likely not less than 10 billion won. Player Ent. spokesperson added that to engage LBH as a CF spokesman, there are 2 important criterias to fulfill. It had to be a well known brand and also the highest fee paid, otherwise, chances of LBH endorsing the brand will be slim. That is the reason for this 6 months delay in endorsing any Japanese CF till now.

Besides signing a CF end of the month, LBH will also likely be a spokesman for 4 to 5 more Japanese brands next year. His estimated income as a CF spokesman in Japan then will not be less than 50 billion won.

At the press conference, it was initially meant for Korean media but the Japanese media too request to be included. Hence, 7 Japanese media representatives were present as well which they took the chance to ask many questions concerning Lee Byung Hun's future plan in Japan.

December 16, 2004

Source: nec.co.jp 1 l 2 l SportsToday, thanks to Yann-BHfantasyland & Aldersgate at soompi.com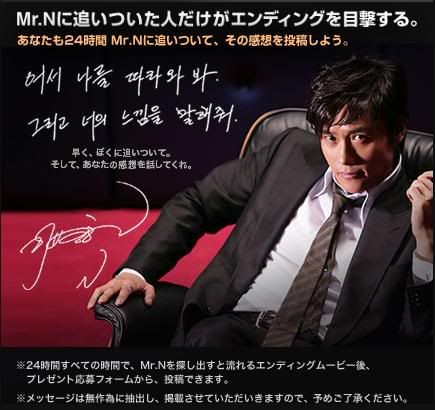 Japan entrepreneurs favour Lee Byung Hun due to his high marketable value, this is the strength of Byon sama.

Not only in Japan, within Korea, one can feel the effect LBH is creating for the Korea Wave. Many Japanese companies have approach the BitterSweet Life production company, offering product endorsement cum sponsorship (PPL, product placement) in the movie to be screened in Japan in April.

According to their spokeman, of late, many Japanese commercial companies have approach them to have their product endorse in the movie, namely car, watch, clothing, cutlery, etc. Unfortunately they have to decline their offers as the movie is almost done. However, it is known that all these companies have not given up but have also offer encashment now.

There are some companies who have contract with the production company earlier with their product endorsement are having their last laugh now. These unsuccessful companies that request for their product endorsement are "G" brand Beer, "S" brand Car, "O" brand watch, "S" brand handphone.

April 27, 2006



REACHING OUT TO YOUNG MARKET: Companies melding TV, Web ads



By ASAKO TAKAGUCH Kyodo News via Japan Times

When Toyota Motor Corp. placed a TV ad in December for its new model, it withheld the name of the car, limited the commercial to five seconds and ran it only late at night.

Toyota Motor Corp.'s TV ad for the bB that aired in December gives few details about the new model. The commercial announced that Toyota was releasing a music player and flashed the carmaker's Web site address on the screen. The commercial succeeded in creating a buzz and Internet chatter speculated on whether the auto giant was planning a foray into the music business.

About a month after the ad first appeared on TV, Toyota unveiled its new bB compact, which is equipped with a special sound system.

People in their 20s responded favorably, helping Toyota sell 12,500 of the cars within the first month -- 2.5 times more than it originally anticipated.

Toyota spent about the same amount of money for the bB promotion as it has for other models. But it departed from its usual practice of allocating about 90 percent of the advertising budget to newspapers, TV, magazines and radio, and allotted about 50 percent to other communications channels, including the Internet.

Jiro Nakazawa, 29, of Toyota's publicity and advertising division, said the company tried to build a sense of anticipation among TV viewers and Internet users about what was going to happen with the ad. Nakazawa, who was in charge of the campaign, hit on the idea of using both TV and the Internet as the most effective way of reaching men in their 20s.

In a role reversal, the Internet was the focus of the campaign, with the TV commercial used as a hook to pull prospective buyers onto the Web. That may be a sign of things to come. Domestic advertising sales for newspapers, TVs, magazines and radio declined 0.7 percent in 2005 from a year earlier to 3.65 trillion yen, while spending on Internet advertising surged 54.8 percent to 280.8 billion yen.

NEC Corp. combined TV and the Internet in its advertising strategy when it put a new cell phone on sale last summer.

"Chase after N on the Net," said its TV ad, with well-known South Korean actor Lee Byung Hun playing Mr. N, running across the screen. The NEC home page showed Mr. N enjoying the mobile phone's many functions.

The company's PR department said it used the Internet because brief TV ads could not fully explain the phone's functions.

The Internet can also serve as an ideal medium for damage control. When a scandal broke earlier this year over condominiums and hotels built using fabricated earthquake-resistance data, home builder Asahi Kasei Homes placed a newspaper ad advising its readers: "Let's ask Koyama-san" with the Web address koyamasan.jp.

"Koyama-san" is the online alias of Asahi Kasei's earthquake-resistance engineering specialist. Since many consumers were interested in the issue, Asahi Kasei Homes provided a means for him to provide information about earthquake engineering over the Internet.

Industry observers say the number of consumers who first find information in newspaper ads and then turn to the Internet for details has been on the rise. The two media are complementary because the Internet, unlike newspapers, has virtually no space limitations. Kazunari Fujii of Hakuhodo Inc., who handles NEC's advertisements, sees the mass media and the Internet as partners, not competitors.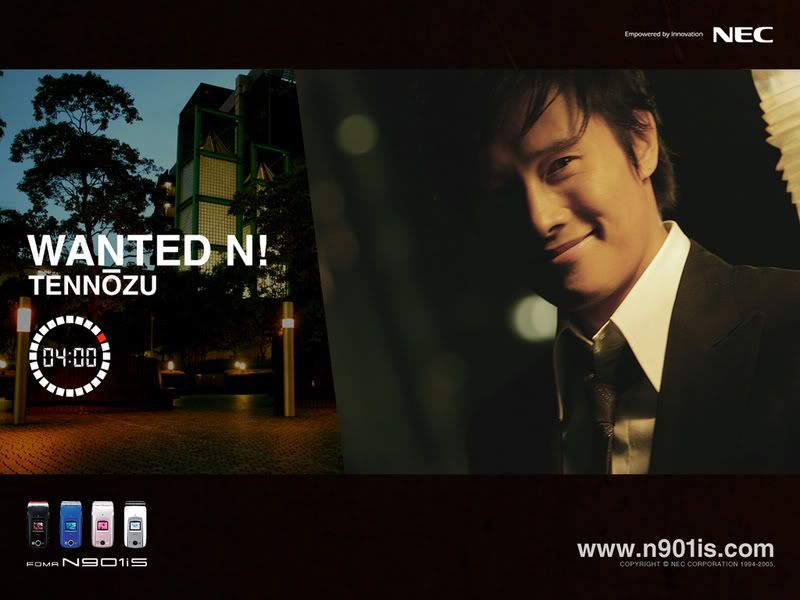 Lee Byung Hun's NEC CM won Silver Prize winner in the Pathaya Asia Pacific AD Festival 2006 INTERACTIVE
Source: Asia Pacific Ad Fest 1 l 2 l LBH-JOFC, thanks to PlanetBH0712, Ping & Hyc for the translation
Silver Prize:
Title Chase The "N" Campaign
Product/Service NEC Moblie Phone Unit/F
Agency Hakuhodo Inc
City Tokyo
Thanks to midnight sun at LBH-soompi.com for MR. N behind-the-scene captures Via: nec.co.jp
Source: n901is.com, thanks to honeyhunny.com