EverythingLBH.com thanks every fan-sharing ardently with our utmost gratitude
H E R O 히어로 2007
Highly-rated Japanese movie-cameo


Director: Masayuki Suzuki
Starring: Takuya Kimura, Takako Matsu
Screenplay: Yasushi Fukuda
Release Date: September 8, 2007
Production Companies:Fuji Television Network, Toho, J-Dream, FNS
Genre: Drama
Info: www.hollywood.com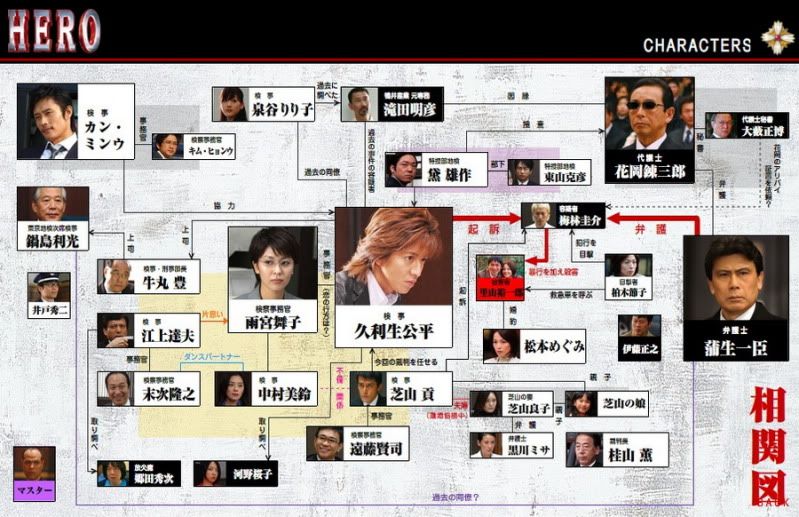 Introduction
: 'HERO' starring Japan top actor Takuya Kimura and Takako Matsu was broadcasted in Fuji Television Network in 2001. The drama recorded an audience rating that exceeded 30%, making it the most popular drama in Japan. Currently it is being aired in Korea cable TV. This time the movie version of 'HERO' would be the most anticipated work in Japan in 2007. Besides the two leading actors, Hanryu star Lee Byung Hun who enjoys absolute popularity not only in South Korea but also in Japan would be making a guest appearance, making up a very strong cast for the movie.





Fuji Television Network that chose Lee Byung Hun in the casting said, "The South Korean public prosecutor post that is the rival of Takuya Kimura, is someone with a strong character and be able to make his presence felt. It's none other than actor Lee Byung Hun. The inclusion is expected to raise 'HERO' to a higher level. Takuya Kimura of Japanese group SMAP ahd expressed, "I am much honored we can work together in the same outlook on the world of movie. Even if there is language barrier we have the same target. I am looking forward to the filming." Likewise, Takako Matsu said, "I am glad that the first 'HERO' oversea location shooting is done with Mr. Lee Byung Hun, and I am anticipating the moment." The taking of picture in Pusan would be carried out at the end of this month.

Not only the cast is strong with actors from Korea and Japan, movie 'HERO' will do overseas (Pusan) location for the first time in the history of the series, and gain much interests from the fan of the two countries. Through 'HERO' Lee Byung Hun, who for the 1st time participates in Japanese movie, would once again prove his acting skill and confirm his popularity in Japan.
Source: Innolife, Digital YTN, Joynews24 & inews24 - translation by Hyc-EverythingLBH
Related links
imdb l Official website l asianmediawiki l CINE21 l dramastyle l coolsmurf l lovehkfilm l mysoju l amazon.com


Hero with ByungHun in Busan 2007